Some good. Some bad. Plenty to improve upon. That pretty well sums up Thursday night's preseason opener against the Tampa Bay Bucs at Hard Rock Stadium.
But what did you expect so early in August: A finished product?
Let's take a closer look:
So the Bucs put together a late drive for a game-winning field goal with 23 seconds left after the Dolphins, led by a touchdown pass and two point conversion from Bryce Petty to Isaiah Ford, had taken a one-point lead. Riveting stuff for a preseason game. No, the Dolphins in general did not look particularly sharp and creating some continuity clearly needs to be a point of emphasis in the days ahead. But it's still so early, far too early to even think about results and conclusions.
The major storyline was the return of quarterback Ryan Tannehill and his performance was indeed very encouraging. In his first game of any kind since deep into the 2016 season, Tannehill completed his first four passes, ran around without any difficulty, and seemed comfortable pushing the tempo in the no-huddle offense. His one series ended with a missed field goal, but his evening, albeit short, has to be considered a success. Expect him to see a lot more action Friday night in Carolina. "I was soaking up every moment," Tannehill said.
The first team offensive line also played well, especially protecting Tannehill. "He was back there peeling an orange," said coach Adam Gase, his unique way of saying he had all the time he needed.
As for the other quarterbacks, David Fales and Brock Osweiler rotated after Tannehill's one series and on this night Fales appeared to get the better of it, connecting on the longest offensive play of the game, a nicely thrown 45-yard pass down the middle to Francis Owusu. Then Bryce Petty got his chance late in the game and was excellent on that one touchdown drive. Did that put Petty in the mix? Right now it's all too close to call.
The first-team defense certainly didn't get off to the start it had hoped, giving up a 6-play, 57-yard touchdown drive to the Bucs on their opening series, the score coming on a 4-yard run right up the middle of the defense. As good as the defense has looked in practice, it clearly still has a ways to go. Some perspective? Two pretty good players in Cam Wake and Reshad Jones sat this one out and the defensive sets were, by and large, as basic as they come. Nonetheless, we were hoping for a better showing.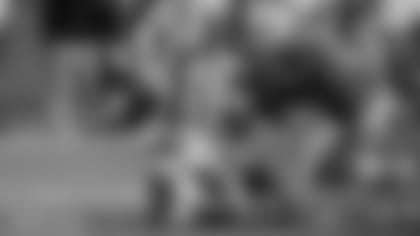 Four individual standouts:
Second-year defensive tackle Vincent Taylor had a sack and a tackle for loss in a second quarter series, a continuation of some of the promising work he has shown on the practice field.
Running back Senorise Perry had a nice 7-yard touchdown run up the middle. He's got a tough road, winning a spot on this roster, but runs like that are certainly going to help.
Owusu's 45-yard catch from Fales was another indicator of the depth at wide receiver. Owusu adjusted well to the ball, timed his jump perfectly, and made a tough catch with a defender blanketing him. He led the team with four catches for 82 yards.
You've got to include Isaiah Ford on this list for his late-game heroics with that touchdown catch and two-point conversion. For a player nursing an injury much of training camp, that was an important few minutes. I know this: I wouldn't want to be the one cutting down this group of receivers.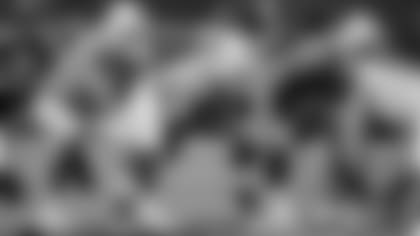 Pre-snap penalties? There were three: A defensive lineman jumps early, the offense is called for a delay of game and a young offensive lineman moves before the snap. Got to keep working at it.
Just for a moment, on a pass that fell incomplete in the end zone, we saw that athletic ability of tight end Mike Gesicki as he barely missed pulling down a leaping one-handed catch. Got a feeling that's not the last time we're going to see that end zone play.
No big surprise that Frank Gore didn't play. This is one player who doesn't need the extra work. In fact, I wouldn't expect to see him very much in the preseason.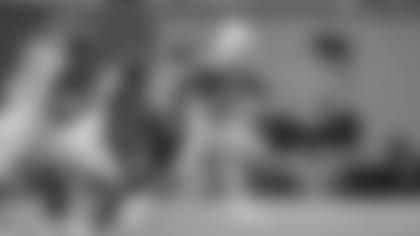 It was an up and down debut for rookie running back Kalen Ballage. There were a few promising runs and a couple of nice catches. But there was also a lost fumble as he tried to hurdle a defender and that's the type of play he needs to eliminate if he's going to be a factor in this offense.
Rookie kicker Jason Sanders misses a 53-yard field goal and then makes a couple of chip shots from 29 and 23 yard. Fellow rookie Greg Joseph nails one from 48 yards out and handled a few second half kickoffs. Let the battle wage on.
And finally, fourth-year linebacker Mike Hull suffers a knee injury on a goal line play in the second quarter. He had just told me a few days ago, "I'm really feeling comfortable with everything I'm doing." A core special teams player, we can only hope it isn't as serous as it first appeared.