With offseason workouts now over, with the players and coaches beginning a 5-week break before the start of training camp and with so many reasons to believe the prospects for this team are now pointing upward, I am ready to take on your questions and I promise the only hits I deliver will be well within the rules.
Q. Always curious which player in your opinion is speaking loudest by his actions or demeanor, rather than by his words. Alternatively, is there any one player an unexpected early surprise by doing both? @TCoughlin
AC: Great questions. The answer to your first question is wide receiver Danny Amendola because he brings the same off-the-charts level of intensity to each practice. He stays on the field as long as any teammate, works by himself on some unique drills and if something doesn't go his way, there is a brief outburst that screams of how much he cares. An early surprise in this category? It's really too early to judge the young players this way, but I can tell you that No. 1 pick Minkah Fitzpatrick seems to have many of Amendola's attributes.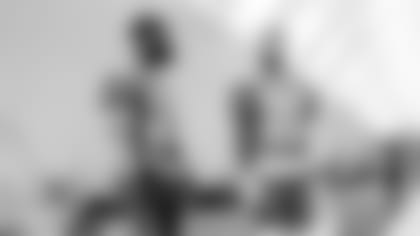 Q. Do you think it's a possibility we use one of our box safeties at OLB? @Iam_d_wolf
AC: The coaches are saying it probably won't happen, but I know they are going to figure out ways to get all three players – Reshad Jones, T.J. McDonald and Fitzpatrick – on the field at the same time, certainly in some situations. While they may not be labeled an outside linebacker, all three posses the physicality to play close to the line of scrimmage. It's a great situation to be in and really a unique one for this defense.
Q. Can LB step up their play? Stop the run and cover TEs? @DarthGator007
AC: Actually, if the linebacker core can stay healthy, I believe it is better equipped now to solve those problems than at any time over the past five or six years. The addition of Raekwon McMillan alone will help the rushing defense. As for covering tight ends, this was an offseason priority and the Dolphins now have the type of athletes – rookies Fitzpatrick, a safety, and Jerome Baker for starters – who are quick and strong enough to stay with even the most gifted tight ends in the league. Right now I'm cautiously optimistic on both fronts.
Q. Until the pads go on, what should we pay attention to? @JZisRED
AC: Well, since the OTAs are now over, you should have been paying attention to the skill players on both sides of the ball because you can pick up things from them that you don't need pads to decipher. You could tell, for instance, how Tannehill was moving and you can gauge the hands and athleticism of the receivers and backs. But for the linemen and linebackers, we never really know much until training camp. In fact, someone recently asked defensive coordinator Matt Burke what conclusions he could form without pads on. "Nothing," came the response. That probably says everything you need to know.
Q. Any word on Isaiah Ford? @obi1kedobe_
AC: Yes, and it is promising news. Ford is healthy again and he was mentioned recently by Adam Gase for the improvement he has made and the work he has put in. There is probably a sixth wide receiver spot to be won and Ford will get every opportunity to seize it. If he can stay healthy, he's got a decent shot.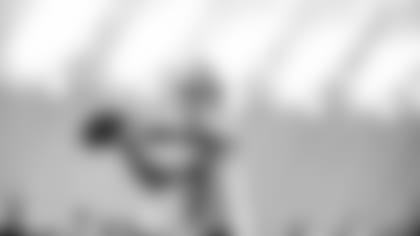 Q. How has Tannehill looked so far in offseason? @Nieto12Andres
AC: Better than even I anticipated. There are no signs of rust and plenty of signs of a player ready to resume where he left off. The next test comes in training camp when the pads are on and the hitting starts.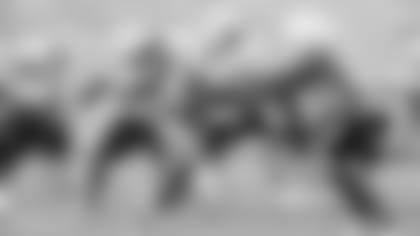 Q. Will all the added speed on offense help in areas like leading a receiver with passes? @codowar1
AC: The added speed will help in every area. I expect the Dolphins to go deep downfield quite a bit more this season with the long distance options both at receiver and tight end. Will the speed help Tannehill lead his receivers with passes? He is much improved in this area and these offseason practices were about developing the chemistry needed to pull off those types of plays.
Q. Who is the backup for Jesse Davis at right guard? Is Fales or Osweiler winning the backup role and how is Brandon Doughty progressing? @Kenken213666
AC: Assuming Davis stays the starter, and I expect he will, veteran Ted Larsen provides excellent depth behind him. As for back-up quarterback, it's too soon to know. The preseason games should determine that. Brandon Doughty? He was waived by the team on April 4th, signed by Arizona the next day and then waived on May 7th. He is currently exploring other options.
Q. How's the WR group shaping up? @305AlexM
AC: Along with defensive end, it's the deepest area of the team. The first five are pretty well set. In no specific order, there's Kenny Stills, DeVante Parker, Albert Wilson, Danny Amendola and Jakeem Grant. It's the sixth spot, if there is one, that will prove to be the most difficult decision and in the overall picture it's a positive to have that much quality depth.
Q. How much Jakeem Grant will we see this year? Will he still be returning punts? @dolfan88
AC: A lot more and yes. Grant came on strong late last season and the coaching staff wants to build off of that. You can't teach his type of speed and this offseason he  looked comfortable in just about everything he did. And that includes returning punts where he will continue to be a factor.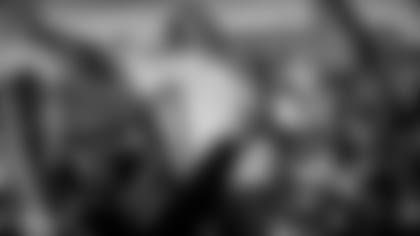 Q. I miss Don Shula @oklahomated
AC: I realize this isn't a question but I had to chime in. I will always miss Don Shula as well. How could you not? No coach in NFL history has won more games. No coach did it with more class. I was fortunate enough to share lunch with him recently and I can tell you he's doing great, as sharp and as funny as ever.