The regular season is rapidly approaching and training camp has given us plenty to sort through. With that in mind, it's time to answer your questions and I assure you I'll handle each one without leading with my helmet.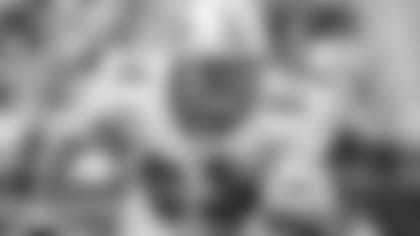 Q. Why is Zach Thomas not in the Hall of Fame? @SupaDolphan
AC: I know we are partial here in South Florida, having the good fortune to witness Thomas and his off-the-charts skill set throughout most of his career. But, even putting that partiality aside, look at the numbers, the tackles, the momentum-changing plays. Zach Thomas is undoubtedly one of the top linebackers to play this game and, in my humble opinion, should be recognized for that in the Hall of Fame. I have truthfully never seen another linebacker anticipate the way he did, often calling out the play before the offense snapped the ball. Why isn't he in already? It probably didn't help him sharing the defensive spotlight with Jason Taylor and the fact that the Dolphins never got very far in the playoffs during his career certainly hasn't helped either. I'm hopeful someday soon the Hall of Fame selection committee sees the light.
Q. Andy, what is the most weakness on the team right now? @FCL52
AC: I think it's too early in the summer to identify a clear weakness, but I am focusing on two areas in particular where I need to be convinced that improvement is coming. First, there's the rushing defense. The Dolphins struggled a year ago and no longer have Ndamukong Suh so you really don't know what to expect even with some talented young players in the mix. Then there's the problems with penalties, something that troubled the Dolphins last season and have continued to some extent in training camp. These pre-snap penalties are mental. They are correctable. The emphasis is so strong by the coaching staff that I really expect improvement. Now we just have to see it.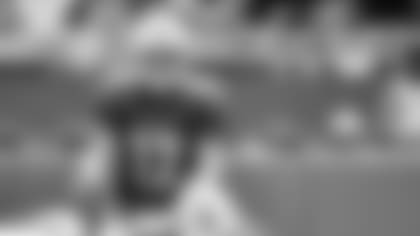 Q. How do you think Tannehill has looked so far in camp in terms of performance and health? @DolphinPride72
AC: There have been no issues with his health. I have watched Tannehill carefully through every practice. I haven't even noticed a slight miss-step, nothing to make you think he is at all favoring his surgically repaired left knee. As for his performance, it has been mostly solid, though you truthfully can't form many conclusions on the practice field. There have been a couple of ill-advised passes. For the most part, though, he has shown us that the knee is no longer a concern.
Q. Real expectations for this season? @Edgario76
AC: If Tannehill can stay healthy for an entire season, I see no reason why this team can't win 10 games and get back in the playoffs. There is a solid, young core of players who are approaching the prime of their careers. Some important veterans were added this offseason. I like the mix. Every year in this league, a team turns things around. With a little bit of good fortune, I see no reason why that team can't be the Dolphins.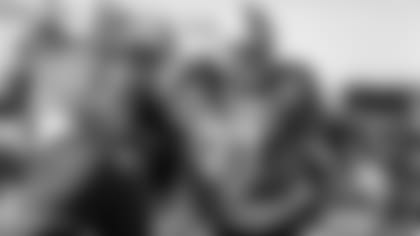 Q. Gase says offensive line is a strength of this team. Dolphin fans have waited over 20 years for a consistent offensive line. Is this really a reason for optimism? @JakeMc945
AC: There is still much for this offensive line to prove, but I certainly like the way things are trending. I can't remember the last time the starting offensive line was in place before training camp began and had a chance to grow together through the summer. That's a huge plus. Another huge plus is Pro Bowl guard Josh Sitton joining this group and offering important guidance to left tackle Laremy Tunsil. I like Jesse Davis at right guard and feel like he has a chance to stay there for years to come. The addition of Daniel Kilgore at center should provide a nice veteran influence. If Ja'Wuan James at right tackle can play like a former No. 1 pick, that could prove to be the key to this line. But at this moment, I am encouraged what I see on many fronts.
Q. What're the biggest differences/positives we will see in Gase's 3rd year with this offense? @Rutey17
AC: I believe the days of one player dominating the stat line are over. This will be an equal opportunity offense. I can envision four or five players with at least 40 catches and that's what Gase's offense is designed to do. It is also designed to take advantage of a skilled pass-catching tight end and the Dolphins now have that in No. 2 pick Mike Gesicki. Bottom line here is that with some of the additions, there is more depth and talent on this offense than in any of Gase's previous seasons here and the versatility of this offense is certainly more to his liking.
Q. How's Jerome Baker been in camp? Any chance he splits starting time with Kiko or Anthony? Kiko is weak in coverage in my opinion. @WardsteinNFL
AC: Baker has clearly shown the speed and athleticism to justify his selection in the third round. But I don't anticipate him being rushed into the starting lineup. I see him initially as more of a third-down player and special teams contributor. Kiko, by the way, is having as good a camp as anyone on the team and there has been an emphasis on his coverage skills. There is still much to be decided at linebacker over the next month.
Q. I'm expecting big things from Laremy Tunsil this season. With Tannehill back from injury, LT has a big responsibility in protecting RT. For me, he will be the leader on that OL. Agree? @Owlizee
AC: I agree that I expect big things from Tunsil this season and, in fact, as I have written before, the time is now for him to become an elite left tackle. But I believe he is still too young to be the leader of the line. I expect that to come from either left guard Josh Sitton or center Daniel Kilgore, both far more experienced than Tunsil.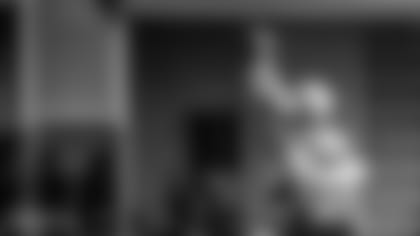 Q. Why is Gesicki 5th on the depth chart? @rubeneramirez
AC: Because the depth chart a few days before the first preseason game means absolutely nothing and because rookies are rarely elevated to first team this early in the summer. Anyone who has watched the Dolphins in training camp will tell you that Gesicki is seeing plenty of snaps with the first and second team offense. Trust me, he won't be anywhere close to fifth on the depth chart when the season begins.
Q. Does Isaiah Ford have a legitimate chance to take a receiver spot if someone underperforms or is this Legedo Naanee all over again? Really like him at VT though. @Cintronz
AC: If he can just get healthy and stay healthy, Ford has a real shot to be the sixth receiver on this team. It won't take somebody else underperforming because Ford has created this opportunity with some outstanding offseason moments. I see him especially effective as a slot receiver.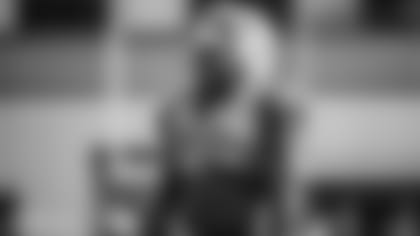 Q. What % of snaps do you see Cam Wake getting? @Jackllllllllll
AC: I would expect that Wake will play at least half the snaps. Keep in mind the Dolphins are loaded at defensive end and will come at you in waves. But Wake is still a special player who figures to be out there in most of the crucial situations. And, by the way, I think he'll have another double-digit sack season, certainly benefitting from the presence of Robert Quinn on the other side.
Q. What's up with the kicking battle? @ScottFKenward
AC: Too close to call which means it will be decided in preseason games. I like some of the things I've seen from both kickers. Former FAU kicker Greg Joseph nailed a 61-yarder in practice on Monday while seventh-round pick Jason Sanders hit one from 59 yards on Tuesday. It appears as if Sanders has been slightly more consistent in training camp. But real game situations are what matters and the answers will start coming Thursday against the Bucs.