With the Dolphins off to an impressive 2-0 start, with the Raiders coming to Hard Rock Stadium this Sunday and with a trip to New England looming the following Sunday, let's see what's on your mind knowing there's no way I'm going to convert a third-and-19.
Q. Andy, what do you make of this 2-0 start? A fluke? Or well earned? @bobbys333
AC: Definitely well earned. Who really knew what to expect with so much uncertainty heading into this season. The Tannehill situation? The loss of Jarvis Landry, Mike Pouncey and Ndamukong Suh? So many young defenders counted upon? There were so many moving parts, so many things to figure out. To start the season with victories over the Titans and Jets answered so many questions in a positive way. But you don't form any conclusions at 2-0. You can't. The season is far too long. Having said all of that, it certainly beats the alternative.
Q. Put what this defense is doing in perspective. It sure looks like just about everyone is playing well. Who's playing the best @sidneys79
AC: A tough call. But here's my top five in order after just two games: Safety Reshad Jones, defensive end Robert Quinn, cornerback Xavien Howard, linebacker Kiko Alonso and nickel back Minkah Fitzpatrick. Give me six and I'll add cornerback Bobby McCain.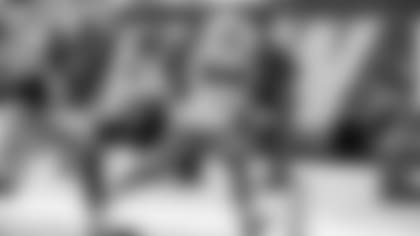 Q. AC, give me one gadget play you're just dying to see? @cindywilson999
AC: Love the question. It's got to involve Albert Wilson because he does so many things well. Let's call a reverse to Wilson who stops at the last second and throws a pass across the field back to Tannehill who's got nothing but green grass ahead of him. You may recall Tannehill played receiver at Texas A&M. Got a feeling he'd love to see that play called.
Q. Hey Andy, is it me or are there still huge issues covering the TEs and RBs? In both games this season I saw huge holes that got exploited by opposing Qbs. @Oscarrl18
AC: Some issues? Certainly. But not as many issues as they have had in past seasons. It is clear, for instance, that No. 1 pick Minkah Fitzpatrick is an excellent matchup against tight ends and he showed that against the Titans and Jets. Consider the big picture: This defense has given up two touchdowns in two games. There really can't be much to complain about.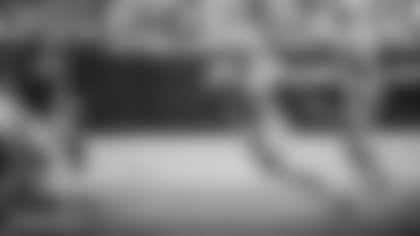 Q. Hey, Andy. This is the first time under Coach Gase to be 2-0 and we need to keep the momentum going. What do you think we need to improve on when the Raiders come to town? @CourtneyNJ11
AC: I'd like to see a little bit more consistency out of the offense, certainly in the second half. The Dolphins have outscored their opponents 20-0 in the second quarter but have been outscored 29-20 in the third and fourth quarters. As for specifics, I'd like to see the defense continue to build on what they did against the Jets, especially the pass rush.
Q. Are the 'Fins actively seeking a replacement for Sitton or are they happy with Ted Larsen for the rest of the season? @MalSwiftACC
AC: They are always looking, but they are fortunate to have a veteran like Larsen who started much of last season. Once the season begins, your best hope is to find depth elsewhere rather than someone who has a starting pedigree. I full expect Larsen to remain the starting left guard for the remainder of the season.
Q. With all the weapons at Tannehill's disposal, why are none of them getting "open" downfield? Lack of creativity with offensive play calling? Lack of quarterback awareness? @ssgator49
AC: Did you miss the 75-yard touchdown pass to Kenny Stills against the Titans? Sure looked like a downfield pass to me. Be patient, more big plays will come. But I can assure you this: There are no creativity issues with this offense. Have you seen how they've been using Albert Wilson? Case closed.
Q. All the talk of the Dolphins holding on to DeVante because they need his height is one thing, but what I've seen in this group without him is dynamic. He will only add firepower to this corps don't you think? @rcatayas
AC: Most definitely. I haven't given up on Parker. Yes, he's had lousy luck with injuries and right now that's defining his career. But he is just 25 years old and was a No. 1 pick for a reason. He gives this offense a tall, athletic playmaker with excellent red zone skills and I fully expect him to play a major role in the passing attack, maybe as soon as Sunday against the Raiders.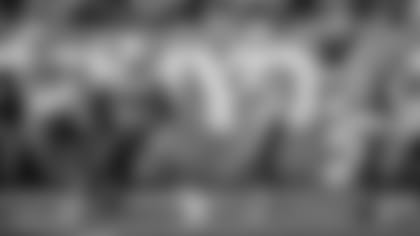 Q. How concerned are you that we were shut out in the second half of the Jets' game? @driggsdefinfan
AC: I'm far less concerned because the Dolphins were up 20-0 at that point. But, yes, there wasn't much offensive consistency in the second half except for that drive over the final six minutes. The offense has been hot and cold so far. We saw the hot in the first half and the cold in the second. Now we need to see more consistency and certainly better execution.
Q. This season should Dolphins' fans stop conceding the AFC East to the Patriots? @ChrisBustin13
AC: I've never actually conceded it, though it has become inevitable for far too many seasons. This season? Check back with me in a couple of weeks after the Dolphins pay their annual visit to Massachusetts. We'll know a lot more then.
Q. Why is Gesicki being held back? Is it a rookie learning experience or is he not considered a part of the offense at this point? @kdevilphin84
AC: I'm waiting like you are to see a major unveiling of Gesicki in this passing attack. It will happen. Probably soon. There was a package of plays designed for him against the Jets; it just never quite came about. Having said that, Gesicki was in on 55 percent of the offensive plays, primarily as a blocker. But he wasn't drafted to block. He will be a factor in this offense before too long, a significant factor.
Q. Andy, is it crazy to think that this team, if it can stay healthy, has a real chance of making the playoffs? @vivianrodgers22
AC: Guess you can call me crazy.