The toughest decisions have been made, the roster is pretty well set and the regular season opener against Tennessee is right in front of us. With that in mind, it's time to take a stab at your questions and I promise I won't be asking for two No. 1 picks as compensation.
Q. Will Gase run the football? @rubenramirez
AC: You're about to find out. As much as Gase loves the passing game – and there should be no questioning that – he is smart enough to realize how important a running game is to the big picture. He'll get the ball in Kenyan Drake's hands all sorts of ways and, trust me, he didn't bring in Frank Gore to be a bystander. The Dolphins HAVE to run the ball well in order to be successful. Gase will be the first to tell you that.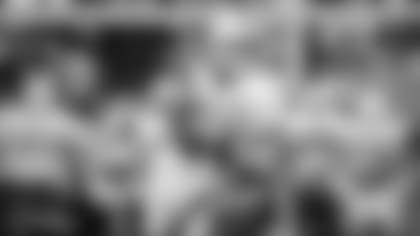 Q. What is your assessment of Ryan Tannehill's play and at practices? @deemsharma
AC: My assessment is that he is ready for a big season. I searched hard this summer for reasons not to be encouraged and I truthfully didn't find any. Sure, I would like to have seen more deep passes in preseason games, but I saw plenty on the practice field and the accuracy was, for the most part, excellent. He is healthy and confident and has embraced his role, even more so after sitting out last season. I like everything I see.
Q. Andy, is there any compelling argument why we will rise above mediocrity this year? @ljc7975
AC: Sure there is. Tannehill, as mentioned above, is healthy. We'll start there. Last we saw of him he was helping lead the Dolphins to six straight victories. He should be even better now. But there's more. The offensive line appears much improved and the weapons on offense – a play-making tight end, for instance – are much better suited to the type of offense Gase likes to run. The defense, if it can stay healthy, has also been upgraded, most notably with four new starters: Defensive end Robert Quinn, linebackers Raekwon McMillan and Jerome Baker and nickel back Minkah Fitzpatrick, who figures to get his share of starts. Combine all of this and it doesn't sound like mediocre to me.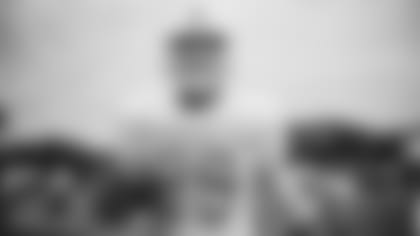 Q. Hi, Andy, aside from Fitzpatrick, which rookie are you excited to see play Week 1 and can't recall the last time I got excited to see a solid group of TEs entering the season. @CourtneyNJ11
AC: I agree with you about the tight ends. In fact, the answer to your question is tight end Mike Gesicki. I have seen him make some remarkable catches on the practice field. His jump radius is off the charts. Now I'm ready to see him do it in the regular season. He has a chance to special.
Q. Andy, thank you for including my last question in your article. My question: Did we really see enough out of the 1's to feel good going into the Titans game? Or, Does Rizzi feel like Sanders can be the next Cody Parkey or better for us? @SupaDolphin
AC: The No. 1's played the equivalent of an entire game in the preseason and, between that and a month of practice, I believe they're in position for a strong start to the season. As for Sanders, you just never know with a rookie kicker how he's going to respond when the pressure is turned up. Parkey was extremely accurate. Sanders' leg is every bit as strong. The consistency, though, will define him as a kicker.
Q. With Gase not showing his cards this preaseason. Would that include the hurry up? @Fins4E
AC: Absolutely. It's so easy to get carried away with what happens, or doesn't happen, in the preseason. But people tend to forget that coaches simply aren't going to give away much in the summer. Why would they? We saw some hurry up from the Dolphins in preseason games. But never really full throttle. Never with the type of urgency that we expect to see in the regular season. One of the many benefits in having Tannehill back is his mastery of this offense and that certainly includes the hurry up. I expect that to be part of this team's identity this season.
Q. Should I feel better then I do about the Dolphins' DT's? I love Jordan Phillips, but I'm extremely nervous the rush defense will be even worse this year. @AndyDaPhinPhan
AC: I am also concerned about the rushing defense because we didn't see enough n the preseason to warrant confidence. I'm comfortable with the defensive tackles. The addition of veteran Akeem Spence should help. Your guy Phillips need to play with more consistency. But the key, I believe, to the rushing defense will be linebacker Raekwon McMillan in the middle. He was drafted as a No. 2 pick largely because of his run-stopping ability at Ohio State. Now he needs to produce on this level.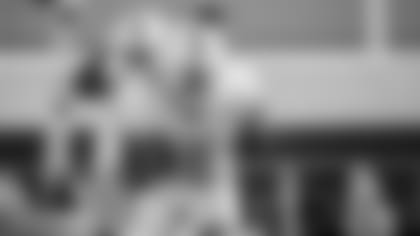 Q. Who's going to be the "big" play receiver? @JohnFlee17
AC: I may surprise you with this one but I'm going to play the Albert Wilson card here. With his speed and versatility, he's going to find himself in plenty of one-on-one matchups this season and I like his chances. Adam Gase is going to have a good time moving Wilson around and you may even see him lined up some in the backfield. Watch some past videos of him. You'll see the big play ability I'm talking about.
Q. Do you think the defense can have a good not great season with the LBers we have? @Aojamesblessed
AC: If they can stay healthy. There isn't much depth.
Q. Outside of division games, which game are you most looking forward to? @FingaNancy
AC: At Green Bay on November 11th. There is almost something sacred about playing in Green Bay at that time of year. The weather. The fans. How the whole area closes down for their beloved Packers. It's small town America in the big time. And a stiff test for this defense, going up against Aaron Rodgers. Sounds like plenty to look forward to.
Q. The back up quarterback situation? What's the logic? And DT depth thoughts? @Steveoknevil
AC: Adam Gase likes both Brock Osweiler and David Fales. He sees the upside of both and never again wants to be in a situation similar to the one he was in last season after Tannehill went down. This is the most important position on the team and it isn't even close. That's the logic there. As for signing a fourth quarterback, Luke Falk, Gase liked him coming out of the draft and he relishes a long-term project that could someday prove beneficial, especially at quarterback, his passion. I know this: Falk is fortunate to find himself in this situation.
Q. Andy, what's your season prediction? Are we good enough to make a wild card? @ASandman1414
AC: Don't do predictions probably because I'm usually wrong. But I can tell you this: People are taking this team too lightly. Assuming they are fortunate with injuries, the talent is there to make December meaningful and, at this point, that's all you can ask for.