The starters, with the exception of rookie linebacker Jerome Baker, sat this one out. For them, it was a chance to exhale, just for a few hours. Instead what we saw Thursday night in Atlanta was young players fighting for spots on the back end of the roster, some veterans trying to keep their careers going, second stringers hoping to solidify their status and even the final chapter of a winner take-all matchup between a couple of rookie kickers.
And when it was over, a 34-7 victory over the Atlanta Falcons, there was a long list of impressive showings on both offense and defense, a nice problem to have in late August but only complicating what figures to be some difficult decisions for this coaching staff.
We won't know the real winners and losers until rosters are paired down to the 53-man regular season limit, probably starting today and concluding by Saturday's 4 p.m. deadline. But the Falcons game was one final opportunity to state their case. What did we learn? Who stood out? Did we get clarity in some position battles? Let's take a closer look:
Brock Osweiler made his case for the back-up quarterback job and made it convincingly. He led the Dolphins on touchdown drives on their first two possessions and contributed to four touchdown drives in all. He was 6-for-6 on the first scoring drive, throwing a touchdown pass to Buddy Howell. He looked comfortable running the offense, even with back-up players. His passes were sharp, his decisions were solid and he punctuated his night with a great throw to Francis Owusu for a 14-yard touchdown on the last play of the third quarter. Why, the big guy even scrambled for a first down. Osweiler needed this performance. He needed it for his confidence and for his standing on this team. He needed it and he got it.
Then there was David Fales, competing for the back-up job and not playing nearly as well as Osweiler, certainly not as productive. But Fales has had a strong camp and the entire body of work will go into making this decision. Will the Dolphins keep two quarterbacks or three? We'll find out real soon.
You want a stand-up-and-take-notice performance? Back from a concussion, rookie Kalen Ballage was outstanding, showing how much quality depth the Dolphins have at running back. The fourth-round pick showed the versatility of his game, turning short catches into mid-range gains and running well both on the outside and up the middle. In one first quarter sequence, he followed a 12-yard run on the outside with a 9-yard touchdown run up the gut of the defense. This was an important game for Ballage, showing the coaches what he is capable of doing.
Did I mention running back Buddy Howell had a touchdown run and catch? Another example of the quality depth at running back.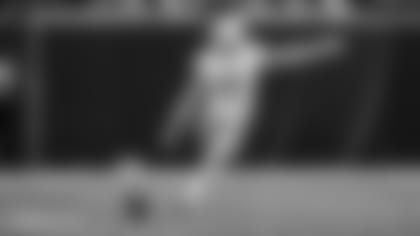 As for the kicking battle, it appeared dead even until Jason Sanders nailed a 56-yarder in the fourth quarter. Was that enough to win the job over fellow rookie Greg Joseph, who made his only attempt from 34 yards out? Sanders earlier had missed one from 53 yards out. Not totally sure who's going to prevail, but I can tell you this: There's going to be good young kicker on the waiver wire this weekend.
Clarity at wide receiver? Not really. Each of the candidates for the sixth spot had his moments, but nobody really dominated. Owusu made an excellent adjustment on his touchdown catch, Leonte Carroo and Malcolm Lewis each produced nice catches, Isaiah Ford looked quick turning the corner after a second quarter catch and Rashawn Scott also had a diving catch, but injured his ankle on the play. Is there just one spot available? How does DeVante Parker's broken finger factor in? And Jakeem Grant's concussion? So many unknowns.
Three players are vying for the third cornerback job and all three appeared to play well against the Falcons. Torry McTyer, Cordrea Tankersley and Tony Lippett each had at least one pass break-up and were generally solid. Right now, I'd give McTyer a slight edge. He just seems to have made more plays throughout the summer. Keep in mind, though, at least two of the three should play a lot.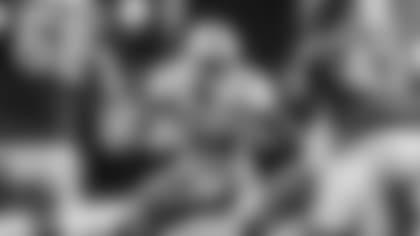 Some quality moments might have helped several other players on defense as well. Linebacker Stephone Anthony had an interception off a deflected pass, safety Jordan Lucas had an interception and an impressive open field tackle, linebacker Terence Garvin had a third down stop and defensive end Cameron Malveaux showed some solid pass rushing skills. These are things the coaches were hoping to see, a last game push.
Bottom line: You've got to feel better about this team's overall depth after the performance against the Falcons.
And now, finally, we can say with conviction: Let the real games begin.