Ninety must become 53. That's the simple math of what this week is all about for the Miami Dolphins and, for that matter, the rest of the NFL. But there is really nothing simple about it. By this Saturday afternoon, over 1,100 players will lose their jobs. Dreams will die. Lives will be re-examined. Careers will be put on hold.
Granted, some of them – 10 for each team -- will be brought back as practice squad players. For those lucky few, there remains hope. Some might be placed on injured reserve. But the vast majority, at least the ones not claimed by other teams, must try to cope with an excruciating reality: The NFL may not be for them.
The Dolphins' starters, meanwhile, were the story in last Saturday night's 27-10 loss to the Ravens, several important areas showing improvement evidenced by a 10-3 halftime lead. That the back-ups were outscored 24-0 in the second half is certainly a concern that needs addressing. But there were several encouraging signs with the first teamers in there. The offense finally got in the end zone on a second quarter drive, running back Kenyan Drake continues to make big plays both running and receiving and the first team defense was far better than it has been, especially against the run, holding the Ravens running backs to 2.6 yards a carry in the first half. All something to build upon.
This week, though, the focus changes as just about all of the starters will sit out Thursday night's preseason finale against Atlanta with the younger players, the ones fighting for roster spots, getting extensive playing time.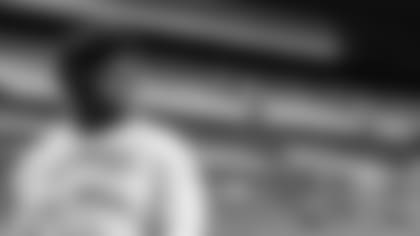 For them, a late August game in Georgia might as well be the Super Bowl. For those secure in their roster standing, this week is about re-fining and re-charging. But before we move too far ahead, let's take a quick look back at Saturday night's game and some of the things that clearly stood out.
After having trouble handling two early snaps, Ryan Tannehill righted himself and played a solid game, undoubtedly his best throw a 36-yarder to Drake. The ball was placed perfectly over Drake's shoulders and caught him in full stride. If this indeed completed his preseason, as expected, Tannehill finished with excellent numbers – 29-of-39 for 247 yards, one touchdown and no interceptions, not to mention a stellar quarterback rating of 99.0 in what amounted to about one full game of action. He also took a few hard hits against the Ravens and bounced right up, all good signs. Most promising, though, is that he is clearly ready for the regular season to begin. "I feel like we're right on track," he says.
Tannehill's touchdown came on a third down, 16-yard strike to Amendola finishing off a nice drive buoyed by Drake's 30-yard run. So there were two plays from Drake of 30 yards or more, a clear indication of the variety of things he can do, and do well, for this offense.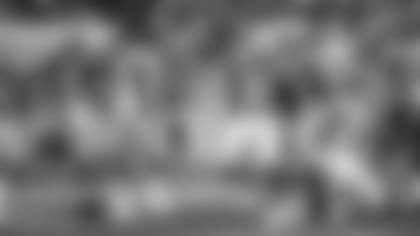 The starting linebackers had their strongest preseason showing. I was especially impressed with inside linebacker Raekwon McMillan who now seems much more at ease reading plays and reacting.
Even got a goal line stand from the first team defense late in the second quarter. Seven plays for the Ravens inside 7-yard line and just a field goal to show for it. Got to be a confidence boost.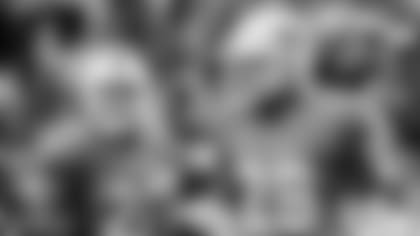 Also playing well on defense was nickel back Minkah Fitzpatrick, both in coverage and against the run. The poise and efficiency he plays with at such a young age is really remarkable.
Yes, that was rookie tight end Mike Gesicki catching his first pass of the preseason, a 6-yard slant that saw him lined up on the outside. In fact, we saw Gesicki lined up in a variety of formations against the Ravens, at one point even in the backfield. But this was just a summertime tease. Wait until Adam Gase really opens up the playbook for Gesicki.
See a trend here with all so many rookies playing well? That's been an ongoing theme all summer.
In case you haven't noticed, that's three sacks in limited playing time over two games for defensive end Robert Quinn, who sure looks like he's going to make a difference for this defense.
Vincent Taylor blocked another kick Saturday night using those massive hands to swat away a field goal attempt. The second-year player is having a strong summer both on special teams and in the base defense.
Scary moment: You hold your breath when someone as small as Jakeem Grant takes a hit in the head like he did against the Ravens. He'll miss some time in concussion protocol, hopefully not too much time.
No real clarity yet on either backup quarterback or placekicker. Wouldn't want to make either decision.
Finally, Frank Gore wanted some playing time and he got it, all of 1 carry and 1 catch. Guess that's as far as Gase was willing to go with a player entering his 14th season with over 14,000 yards on his resume. No worries: We'll see plenty of Gore in the regular season, which, at long last, is just about here.