Nothing is in ink right now. There are two more preseason games that should settle plenty. But many of the most important starting lineup decisions on this team are now coming into focus and the common theme that has emerged centers on a group of promising young players getting an opportunity to play right away.
No easing these kids along. No waiting a year or two to gauge the impact of the 2018 draft. It's all about now for these players, about learning on the job and about getting a quick opportunity to prove they belong.
Let's take a closer look at five of the positions that, from my vantage point, began the summer with the most uncertainty: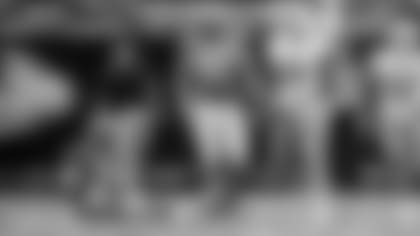 1. Defensive tackle: There was a gaping hole here with Ndamukong Suh now playing for the Rams and we've seen more than a few players getting the opportunity to fill it. At this precise moment, it sure looks like the Dolphins will rotate four defensive tackles in and out of the lineup and you can make a case for any of those four starting.
The most recent depth chart has Davon Godchaux or Jordan Phillips starting alongside Akeem Spence. That's how close the Dolphins view the competition. Also in the mix are Vincent Taylor, Kendall Langford and William Hayes, who figures to play both on the outside and the inside. Taylor, in particular, has shown this summer he is deserving of more playing time with the base defense. How much more probably depends on his performance over the next few weeks.
My takeaway: We're dealing with a lot of potential here, but not much proven production. That had a lot to do, I'm sure, with the recent signing of a 10-year veteran like Kendall Langford. Godchaux, meanwhile, has a chance to be special. Phillips could get there as well, but needs to show a higher level of consistency. Spencer is a nice veteran addition. I'm cautiously optimistic about this group.
2. Second cornerback: This has been a wide-open competition all summer. Xavien Howard is locked in on one side, and in fact could be there for the next decade or so. The other side isn't so certain. Three players, Cordrea Tankersley, Tony Lippett and Torry McTyer, all had their shots over the past month and none separated themselves from the others, though Lippett is just returning to practice after missing time with a foot injury.
With no clear-cut starter, the Dolphins turned to nickel back Bobby McCain as the most dependable alternative and that's where things stand heading into the third preseason game. That switch has allowed No. 1 pick Minkah Fitzpatrick to move to the nickel back spot and yet another opportunity for a young player to dive right into things. McCain started on the outside against Carolina and like much of the first team defense was up and down. But he clearly has both the skillset and mindset to play that position and play it well.
My takeaway: The Dolphins will be fine with Howard and McCain on the outside, but one or more of those above-mentioned players needs to pick up their games because you need plenty of quality depth at such an important position, especially when facing four wide receiver sets. I've always believed that Lippett could be a quality corner and he started to show that before tearing his Achilles last summer. Now that he's healthy again, he's certainly worth watching.
3. Outside linebacker: Two of the starting linebacker spots are set with Kiko Alonso and Raekwon McMillan. The third spot was the unknown heading into training camp. It's not an unknown any longer. The job sure looks like it belongs to No. 3 pick Jerome Baker, who started against Carolina and will start against the Ravens Saturday night. Baker has separated himself with his flat-out speed, and play-making ability. The coaches understand there will be an adjustment period, but the raw talent offers too much immediate potential to try and bring Baker along slowly.
My takeaway: Stephone Anthony, acquired last summer from New Orleans, lined up with the first team defense for much of training camp. But Baker has been the story over the past few weeks and that does not figure to change. It should help that McMillan and Baker know each other well, both having started together at Ohio State.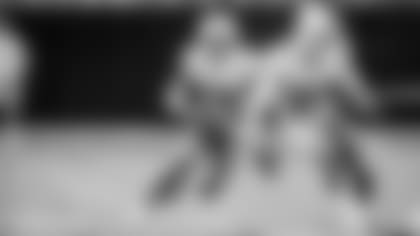 4. Tight end: There is quality depth here and that's important. I've been especially impressed with veterans MarQueis Gray and A.J. Derby, though Gray has missed time in concussion protocol and is just returning. But the Dolphins selected Mike Gesicki in the second round and Durham Smythe in the fourth round for a reason and it wasn't to have a good view from the bench.
Both Gesicki and Smythe figure to play from the get-go and while the starter depends so much on the offensive set being employed to open the game, I see each of them with important roles. Gesicki is the prototype big, tall, pass catching tight end. He will add a dimension to this offense that it hasn't had. Smythe is better known for his blocking, but has shown this summer to be a dependable receiver as well.
My takeaway: Only a year ago this was one of the least productive positions on the team. But a draft day emphasis has clearly changed the outlook. Gesicki, in particular, has a chance to be as good as any pass-catching tight end this franchise has had. He's my pick to start.
5. Placekicker: Saved the toughest one for last. I had thought by now we would know. I had thought that either seventh-round pick Jason Sanders or undrafted rookie Greg Joseph would have seized the job by now. But both have been solid. Both have shown us strong, dependable legs. You would think that Sanders has a slight edge because he was drafted, but this is an equal opportunity team where it doesn't matter how you got here. This one is going to come down to the last two preseason games and perhaps even a gut feeling.
My takeaway: It's a shame one of them will be out of a job since both seem good enough to kick in this league. While I can't tell you who it will be, I can tell you that plenty is riding on this decision for a team that figures to play more than a few down-to-the-wire games.