This is my 38th Dolphins' training camp. Guess you could say I've seen it all. So let me be your guide for a few minutes as the players prepare to hit the practice field at precisely 8:30 Thursday morning for the first of many two-plus hour sessions under the searing sun.
But before we begin centering our thoughts on what's straight in front of us, here is a bit of history to ponder:
Exactly 35 summers ago at Biscayne College in Miami, Dan Marino stepped on the practice field for his first practice as a member of the Miami Dolphins, a moment that towers over all others in my training camp memory bank. There was a buzz that day, a real sense of anticipation. And then Marino started to let 'em fly, one rocket launch after another and Don Shula just stood there, shaking his head, forcing himself not to display a jaw-dropping grin. Ah, the summer of 1983, a special time, an unforgettable freeze frame in the history of this franchise.
But now it is time for another story to unfold, a story about a team trying to right itself, a team fortified by some prudent off-season moves and a group of players and coaches who have clearly embraced the importance of the next couple of months.
Training Camp 2018: Time to make new memories.
So as the fun begins – and I use the word fun loosely – allow me to set the scene for this training camp with some things to know and some insider's tips on where to point those high-powered binoculars.
- First spend a few minutes watching Coach Adam Gase. It's always informative, sometimes entertaining. Don't expect to find him in one place. He's always on the move, bantering with players, getting personally involved in drills and, of course, calling the plays through his walkie-talkie right into the helmets of the quarterbacks. Gase is highly competitive. He takes each practice personally. You get the feeling there are days when he'd just as soon be wearing a helmet and shoulder pads.
- While we're on the coaching staff, be sure to listen carefully for new defensive line coach Kris Kocurek. Actually, you really don't have to listen carefully. Stand anywhere within a couple of hundred yards and you'll hear plenty. Or as Kocurek puts it, "I guess you could say I always hit the field with my hair on fire." I've seen emotionally charged coaches many times before. But none with more passion than Kocurek. He's a treat to follow on the practice field.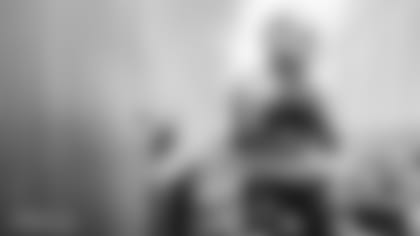 - I know you're going to be watching Ryan Tannehill and that only makes sense since the fate of this team in so many ways rests on his shoulders. But don't just watch the passes or the footwork. Watch how he interacts with his teammates. Follow him after the play is over, how involved he is about everything going on around him. We didn't see the leader early in his career. But you can see it every day now on the practice field. It tells you so much about the internal make-up of this player.
- Then spend at least a few plays focusing those binoculars on veteran defensive end Robert Quinn and you may just see something that is certainly out of the ordinary. The buzz during off-season workouts was that no player could contort his body, racing around an offensive lineman the way Quinn can. Even Cam Wake was impressed. He's so low it's almost as if he's touching the ground. I saw a few Kodak moments of this, but I'm looking to see more. Check it out. It's worth it.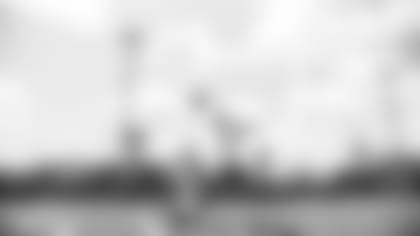 - Don't get a soda or take a mental break during the kicking game periods. They carry a lot of weight in this training camp. With last year's kicker Cody Parkey now in Chicago, the summertime competition centers on draft pick Jason Sanders and undrafted rookie Greg Joseph. There is no clear-cut favorite. What is certain is the importance of this position especially on a team that figures to play a lot of close games.
- Then in the corner of your eye, make sure you don't lose track of veteran wide receiver Danny Amendola. He is so animated, so totally into every play, you never know what you might see. After a rare dropped pass in offseason workouts, what we saw was Amendola heave his helmet against a fence. Love the attitude he brings.
- When the players are breaking for water – and you better believe they do -- gaze over to the sideline that separates the two practice fields. You'll often see Owner Steve Ross, team president Tom Garfinkel, Executive VP Mike Tannenbaum and General Manager Chris Grier. Sometimes, like Thursday I would imagine, you'll see all of them. Dan Marino is almost always there as well in his role as a special advisor. I'm guessing that Marino's mind occasionally wanders back to his training camp days. How could it not? Then there are special guests. Maybe some high school coaches. Maybe some prominent college coaches. Maybe former players or a former NFL head coach. The wide-ranging interest in this team can often be found between those two fields.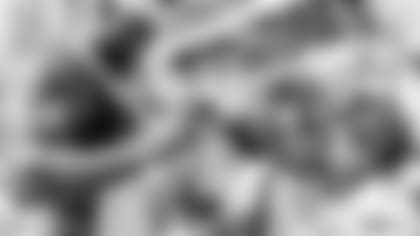 - The last piece of advice I can give you is to stay after practice. The players come over to the fence near the stands and sign autographs. Different players do it different days. Children are often allowed on the field and line up to form a gauntlet of sorts as the players walk to their locker room. There are some moments and some interactions that you'll only see in summertime. Priceless stuff.
So enjoy the view and, of course, bring plenty of sunscreen. Things figure to heat up in a hurry.