Dolphins' General Manager Chris Grier was in the practice bubble recently talking to the Glades Central football team about priorities, commitment and decision-making. Grier singled out one Dolphins player as the epitome of all three qualities.
"You do things the way he does, and you'll be fine," Grier told those wide-eyed high school players.
It's hard to believe that we've been saying the same thing since 2009. Hard to believe that it's as true now as it was the day Wake showed up from the Canadian Football League with no certainties, a smallish (though rock hard) physique and a whole lot of unrealized dreams.
Turns out those uncertainties evolved into a sure thing, that none of the experts took into account the man, his drive, his passion and, as for those dreams, well, many of them have reached fruition.
Cam Wake is, plain and simple, one of the greatest defensive players ever to wear this team's uniform. But the question now, as he enters that 10th season at 36 years old, is how much longer can he sustain this level? How many more sacks, more big plays, more game-turning moments, does he have in him?
I know one thing, I wouldn't bet against him. Not when you take into account the internal make-up of this man, the way he trains, the diet he has maintained for so long, the way he attacks every day, every practice as if he were still that first-year player from Canada.
He stepped up to the podium early Wednesday afternoon, the second to the last day of OTAs, and the first thing you had to notice was his T-shirt. It simply said: "Sacrifice" How ironic, I said to Wake, that you're wearing a T-shirt that could probably best sum up what your entire career has been about.
"Yeah," Wake said. "I've made some sacrifices."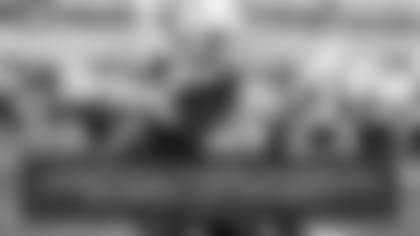 Everything he has done, in fact, over the past decade has centered on the sacrifices he has made to succeed on this level. It really is a remarkable story of perseverance.
"I tell the younger players, when things are pulling you from the outside, that's when you sacrifice," Wake said. "Is one more sack worth five years of clean life? It all comes down to what it's worth to you. I can have all those other things when I'm done."
Wake doesn't shy away from being 36 years. He, in fact, embraces it.
"I feel as good as I've ever felt," he said Wednesday. "But as you get closer to tapping out, as you battle father time, you have to do as much as you can as far as wisdom of the game. To be able to play at 36 and have that wisdom, you can be successful. I'm looking forward to it."
Defensive Coordinator Matt Burke has carefully watched Wake on the practice during these past few weeks and in some ways is in awe of what he has seen.
"Sometimes I feel like a broken record talking about Cam, it just always amazes me at his age, the level of physical ability that he keeps himself at, the shape he's in," Burke said. "We're really emphasizing getting to the ball and running and chasing and he's the first one down the field. I mean for how long he's been here, the joy never goes out of it for him. He's out there smiling, loves practice, loves getting better and competing. You're not around guys like that often."
Perhaps most remarkable was this simple sentence from Burke about Wake: "I don't think he sees himself as a finished product."
Is it possible that there is more improving to do? Is it conceivable that Cam Wake can actually get better? It's scary to think about. In these nine seasons with the Dolphins, Wake has put together some impressive numbers: 324 tackles, 92 sacks and 21 forced fumbles for starters. How much more can he add to his resume? Well, he has had double-digit sacks the last two seasons and three of the last four and has made it all the way back after Achilles surgery three seasons ago.
If this isn't the finished product, then what is it going to look like? That's the intrigue of a player with Wake's credentials.
This year offers Wake the opportunity to play with another Pro Bowl defensive end in Robert Quinn, acquired in a trade from the Rams. Quinn, in some ways, reminds you of a younger version of Wake. "A tremendous football player," Wake calls his new teammate. Quinn's presence means less double teams for Wake, and more chances to reach his desired destination: the opposing quarterback.
Wake on one side, Quinn on the other. Could make for some long, frustrating afternoons for many offensive tackles.  "They'll definitely make my job a lot easier," said veteran defensive tackle Akeem Spence.
All of that will continue to unfold in the summer heat of training camp that is now about six weeks away. Until then, Wake will not let up, pushing himself harder and harder, fighting and winning against the demeans of age, eating everything right, doing nothing wrong. See, some players will take an extended vacation this time of year, maybe ease off the gas just a little. But that's not what Wake is about. Someday, he says, he'll enjoy the freedom of life after football. Until then, though, the sacrifices will continue.
Like General Manager Chris Grier said in that speech to those high school players, if you're looking for a role model there is nobody better than Cam Wake.