"Coach, I'm going to get this one."
Special Teams Coordinator Darren Rizzi hears those words coming from rookie Vincent Taylor just about every time an opponent lines up a kick. Sometimes he'll say it loud. Other times it'll be more like a whisper. But he always says it. And he always means it.
"Says it to me too," said fellow rookie Davon Godchaux, sitting besides Taylor in the locker room.
Want to have a block party? Be sure to invite Vincent Taylor. He'll probably turn out to be the guest of honor.
See, what Taylor, a defensive tackle by trade, does best right now in his young NFL career is block kicks. He blocked four his senior year at Oklahoma State. Got his first official NFL block, swatting away a field goal against the Ravens. Could have another one from the second Jets game if a statistical appeal is approved by the league.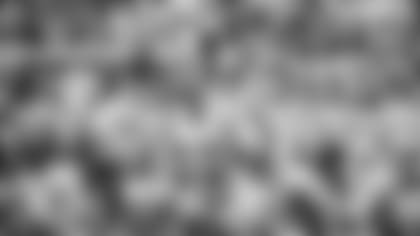 I approached Taylor by his locker late last week. Told him I want a lesson on blocked kicks. The big guy just smiled. "There's no great secret to it," he said.
And then he showed me his hands. Huge doesn't do it justice. I put my hand inside his and my hand got lost somewhere between the palm and those massive fingers. No wonder he swats away kicks with relative easy. He's got a built-in advantage.
And what about the message he always conveys to Rizzi before each kick: "Coach, I'm going to get this one." What does that say about Vincent Taylor?
"It says he just has that mentality about him," Rizzi said. "He has studied the opponent and has looked for weaknesses, whether it be a linemen or the kicker or the exit angle of the ball. So it's not a surprise to me. Watching him on college tape, that's one of the things that really came up."
How could it not? You block four kicks in one collegiate season, it can't be a coincidence. I asked Taylor about each of those kicks, whether he remembers the game and the moment, and there was no hesitation.
"Will never forget them," he said.
There were two against Texas last season. "Great calls by our coaches," he says, always trying to defer the praise. "Always sweet when it happens against Texas."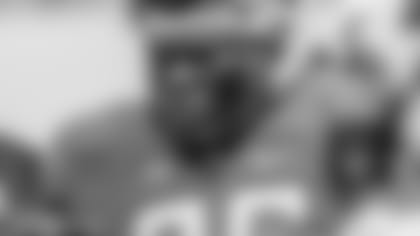 Then there was one against TCU and another against Southeast Louisiana.
"All of them happened at home," he says. "Not sure why."
What he is sure of is the impact all the hard work at Oklahoma State has had in refining his blocking skills. He would spend extra time on it every day after practice. First team field goal against first team block. Over and over. Kick after kick. The more tired he got, the harder he worked.
"It was a way to change the momentum of a game," he says. "In college we looked at my blocked kicks as turnovers. I just watch the ball and as soon as it moves from the center, I go to work."
It was both those blocked kicks and his intriguing upside as a defensive tackle that led the Dolphins to select Taylor in the sixth round of the draft. While Taylor is considered more of a project on defense, his skills are already refined, and almost always evident, as a kick blocker.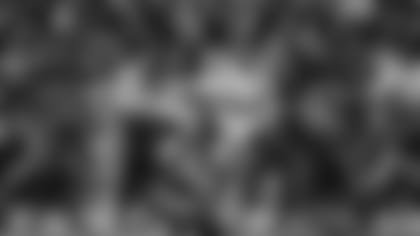 His first official block in the NFL came in the fourth quarter against the Ravens in late October. It was on a field goal attempt by one of the best kickers in the league, Justin Tucker. When you watch the replay, you see that giant hand of Taylors reaching higher and higher to deflect that kick.
"Should have had one earlier in the game too," Taylor says. "Another example of coach putting together a great plan."
Then there was the game against the Jets at the Meadowlands. "Really thought I got that one," Taylor says. The Dolphins are waiting to hear from the league on that one.
Who knows how far this skill can take Taylor? Who knows how many kicks those massive hands can swat away? But right now it's his ticket to the NFL and Taylor embraces every opportunity he gets.
"He's got great athleticism, he's got long arms, he's got big hands, just great physical tools. He has a knack for getting in the right spot," Rizzi said. "Some guys just know how to put themselves in a good position. He's one of those players."
So next time the Dolphins try to block a field goal or an extra point, check out whether big No. 96 is in the game. If he is in there, keep those binoculars focused in his direction. You may just see something you won't forget.
"When I get a fist pump from Rizzi," Taylor says, "I know I did well."
Got a feeling there are many more fist pumps in his future.