When OTAs began more than a month ago, I singled out 10 players I was most interested in watching as the workouts evolved. With OTAs having ended on Thursday, and a five-week break in front of us for players and coaches, let's re-visit those 10 players and see what we've learned: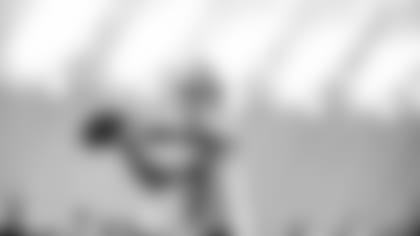 1. Ryan Tannehill: I'm not sure things could have gone any better. Tannehill clearly is back to 100 percent with no limitations. He arm strength, his agility, the way he goes about his job, have all been very impressive. He has embraced this offseason with enthusiasm and leadership and there is absolutely no reason to believe it won't continue in training camp. His 70-yard beauty to Danny Amendola may have been the best play of OTAs. Still, donning pads and taking a hit is another obstacle he must clear. Final thought: Sure looks good to go.
2. Linebacker Raekwon McMillan: The biggest concern was the knee he injured in the first preseason game last August and those concerns were alleviated through every practice. McMillan, like Tannehill, is back to 100 percent. He has once again embraced his role as the signal caller on defense and shown every reason to believe that he will make a major difference this season. I wondered when OTAs began about his level of confidence. I no longer have that concern. Final thought: He is healthy and primed to show why he was a worthy No. 2 pick a year ago.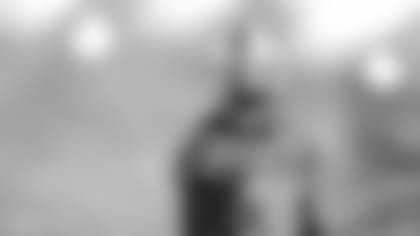 3. Cornerback Tony Lippett: Another key defensive piece coming back from a major injury, in this case a torn Achilles suffered in last summer's training camp, Lippett admits he's still "fighting off the rust" each day. He seems to have been successful. Lippett is clearly in the mix for one of the starting cornerback jobs and nothing that has transpired this spring has taken away from that objective. He says he's moving freely again and is ready to make a serious run this summer to regain his starting job. Even had a Pick 6 late in OTAs. Final thought: As with Tannehill and McMillan, there doesn't appear to be any physical limitations.
4. DE Robert Quinn: I came into these May-June workouts thinking that the trade for this veteran defensive end could prove to be the most impactful move of the offseason. I'm even more convinced of it now. Quinn put on a display during workouts, granted without wearing shoulder pads, which caught the attention of just about everyone on this team. How explosive he was off the line. How he could bend his body to get around a tackle like few ever could. How he came after you play after play in a relentless manner. Final thought: Quinn has helped make defensive end one of the deepest areas of the team. There is every reason to believe he'll have a huge season.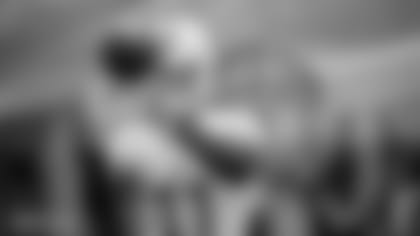 5. WR DeVante Parker: The best thing we can say about Parker's offseason is that there have been no physical setbacks. He is healthy and determined to make this a breakthrough season, a season befitting a former No. 1 pick. We saw positive signs during workouts, important signs. But this needs to continue in the summer. Interesting, though, how the team is taking a different approach with Parker. Instead of predicting big things, as the coaches have done in the past, they are simply taking things one day at a time, hoping to remove any self-imposed pressure. Final thought: Right now the arrow is pointing up. The Dolphins can only hope it stays that way.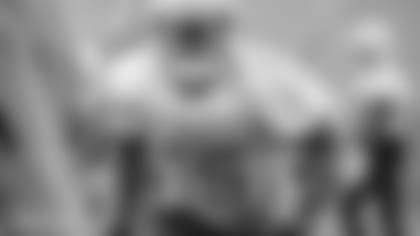 6. WR Albert Wilson: Done enough, seen enough. This young man can flat out play. This offseason has given us a clear indication of how he can help this offense, how his speed and moves and versatility can make a difference. Wilson, I believe, will turn out to be one of the team's most prudent free agent signings. We've seen him on the outside. We've seen him in the slot. We've even seen him take a few snaps from the backfield. Did I mention he returned kicks? Final thought: Now it's about seeing how all these roles evolve in training camp.
7. DB Minkah Fitzpatrick: "As good as advertised," is how Defensive Coordinator Matt Burke summed up his early impressions of this talented No. 1 pick. That's saying plenty given that he was considered just about a sure thing coming out of Alabama. Fitzpatrick has done nothing over the past six weeks to suggest he won't be an instant impact type of player. He is learning the defense quickly and has a confidence about him that should not be confused with cockiness. Final thought: Yes, after watching him carefully, "as advertised" is the best way to frame his first weeks here.
8. TE Mike Gesicki: It just took one play. One play to show us the package of skills this athletic tight end and No. 2 pick can bring to this offense. It was a long pass down the sideline from Tannehill, the only way Gesicki pulls it in is with one hand, and even then it's an iffy catch. But Gesicki made it look easy, snatching that ball with one hand and racing down the sideline. "This," he said, "is what I can do." And apparently do it awfully well. This is the deepest group of tight ends the Dolphins have had in a while. But Gesicki, certainly early on, appears to be the most dynamic playmaker of the group. Final thought: The Dolphins have needed this from the tight end position for far too long. Now it's about building on it this summer.
9. LB Jerome Baker: I wanted to see the speed and I saw it. I wanted to hear the confidence and I heard it. I wanted to see a player who was mature enough to play on this defense, and contribute, as a rookie. I saw that too. "I know there is a spot for me on this defense," Baker said early in workouts. "I just have to go out and show I deserve it." He clearly began that process during mini camp and OTAs. Final thought: Baker will likely challenge veteran Stephone Anthony for a starting outside linebacker spot. Nothing that happened over the past six weeks makes you think he can't be successful.
10. Placekicker Jason Sanders: We saw the powerful leg early on, dissecting the goal posts with one 50-plus yard kick after another. We also saw excellent accuracy, at one time connecting on 15 of 16 attempts. But nothing was won in the spring, his battle with FAU's Greg Joseph for the placekicker job likely to continue well into the preseason. Final thought: I continue to give Sanders, a seventh-round pick, a slight edge. But preseason games will likely decide this competition.