It wouldn't at all be surprising if **Albert Wilson** proves to be the difference Sunday against the Detroit Lions.
That would make it three home games in a row.
Wilson, you might say, is on a Hard Rock Stadium tear. First it was against the Raiders, then against the Bears. Big plays. Big moments. Big results. A lot went into those victories on both sides of the ball. But examine them closely and you'll see no player contributed more and in more ways than Albert Wilson.
Against the Raiders, there was a 52-yard touchdown pass – yes, a pass – and a 74-yard touchdown catch that was far more run than catch. Could there have been a more poignant freeze frame from the first six games than Wilson running in the open field on that 74-yarder and having enough time, with his speed, to high-five fellow receiver **Jakeem Grant** at about the 10 yard line?
Against the Bears, there were two more touchdowns, a 43-yard catch that led to tying the game at 21 and a 75-yard beauty that helped tie it at 28. Wilson broke six, perhaps seven, tackles on that 75-yarder, putting an exclamation mark on a career-best day of six catches for 155 yards.
"Definitely the best game of my career," Wilson says. "Definitely not going to be the best game of my career. There's more coming."
Like Sunday against Detroit? Would you really be surprised if Wilson was the story again? As each week goes by, it is becoming more and more evident how valuable Wilson is to this team. He is nearly an impossible cover. Built like a running back. Runs like a receiver. Can make a tackler look downright foolish.
At this precise moment, there is no player in the league who is more proficient at yards after the catch and no better example of that was the 75-yarder against the Bears. Check the replay. It was like Wilson was moving in one speed and everyone else another. It was like he was almost toying with those Bears' defenders.
I was trying to think of another player in Dolphins' history who reminded me of Wilson and, truth is, he is really unique. He has the speed of the Marks Brothers, but is shiftier and certainly bigger than both. I mean look at what he has already done in this offense. Ran the Wildcat. Taken reverses. Thrown a touchdown pass. He has caught passes in all sorts of ways from all sorts of directions.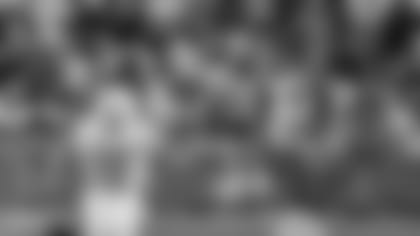 And the neatest part of it all? I have a feeling this is just the beginning, that what we have seen from Wilson through six games is simply a small sampling, that with the ingenuity of coach Adam Gase coupled with Wilson's ability to do so many things well, we may be entering unchartered territory here.
That, in part, is what makes Sunday against the Lions, and every Sunday, so intriguing. What's next for Albert Wilson? How will Gase continue to unwrap this special package, especially deep into the fourth quarter when the heat is taking its toll on a team from the north and when Wilson, in many ways, is getting just warmed up?
"Any time he gets the ball in his hands," said Gase, "all he needs is a little bit of space."
I'm sure the Lions spent a lot of time focusing on Wilson this week in practice. Wouldn't you after what he did against the Bears? I'm sure they'll come in with a specific plan to contain him. But can you contain him? The Bears knew he was coming. Didn't make much of a difference.
I understand that Sunday's game isn't about just one player. It never is.
For the Dolphins to reach 5-2 for the first time in 15 years, they'll need help from all sorts of directions.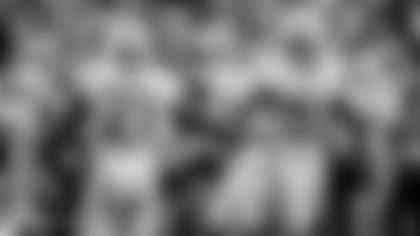 They'll need balance from the running game with **Frank Gore** and **Kenyan Drake** and they'll need another strong performance from the offensive line like the one we saw against the Bears.
They'll need the pass rush to get to quarterback Matt Stafford who has spent a career picking defenses apart when given ample time.
They'll need the secondary to focus on wide receiver Golden Tate, clearly the most explosive player on the Lions' offense.
They'll need to keep the penalties to a minimum, win the turnover battle and maybe come up with a couple of game-tilting special teams plays.
They'll need all of that. But, if the first six games are an indication, they'll also need a hefty helping of Albert Wilson. Who knows how or what way he will put his imprint on this game. But you know he probably will.
As we are rapidly learning, as the Bears saw a Sunday ago, this is becoming his house.
"Just get me the ball," he says, "and I'll do the rest."
Sounds like a pretty good plan, doesn't it?