"He's the best teammate I ever had."
That's how **Danny Amendola** responded to a question about special teams ace **Brandon Bolden**. Think about that for a minute. The two of them played together in New England for five years before coming to the Dolphins this season. You'd expect Amendola to say that about Tom Brady or maybe Rob Gronkowski.
But Bolden? That's about as powerful an endorsement as you can hear from a player of Amendola's stature.
Expound a little, Danny? "He's a great football player. He always has your back. He's unselfish. What else can you ask for in a teammate?"
Little wonder that on the first day of September, when Bolden was released by the Patriots, a surprising development to many, one of the first phone calls he received was from Amendola.
"We want you down here," he told him.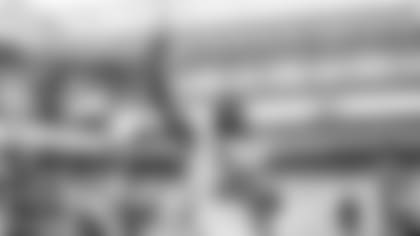 Two days later he was signed.
Meet Brandon Bolden. Doesn't make headlines, just makes plays. One of the best special teams players in the league. Brings it hard every Sunday. Embraces this role like few do. Has been doing it for eight years. Talk about a fortuitous series of events. The Dolphins had just lost their own special teams ace Mike Hull with a knee injury in training camp. They needed to find an anchor. And then Bolden literally fell into their unsuspecting laps. 
"He just does everything right," coach Adam Gase said of Bolden. "His library of things that he has gone through in his career is huge and I think a lot of the guys lean on him to kind of point them in the right direction."
So I wanted to know more. I wanted to hear his story, understand his journey and get a feel for how a running back by trade can become such an enormous contributor on special teams. I found out plenty in the following 10 questions.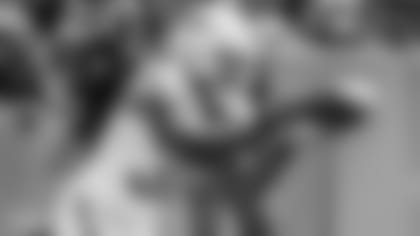 1) So Amendola says you're the best teammate he's ever had. Your response?
BB: Ah, that's just Danny. I guess it's because I've always been a team player. Started in high school that way. I couldn't be a running back every play. So I played a lot of positions and learned a lot of things and tried to help people along the way. I'm always cheering for the next guy. Sometimes you have to be the voice of reason. As much success as we had in New England, when things got bad they got really bad. I always wanted to be the guy to pick people up, always stressing how we should appreciate the success we've had and how hard we worked to get there. So a good teammate? I've always taken a lot of pride in that.
2) How long ago did you accept the fact that special teams was your ticket to longevity in the NFL?
BB: It started in my junior year of college at Mississippi. My special teams coach kept reminding me that everyone doesn't get to play running back in the NFL, that you have to be good at a lot of things to make it. So I said why not? I started on kickoff teams, then punt teams, then I was a gunner and before you know it I was on every special teams. I just decided to take it as far as I could.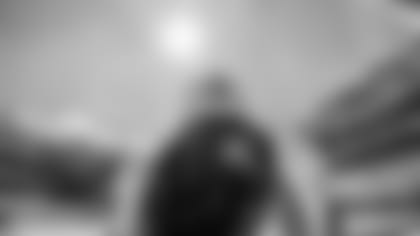 3) You won two Super Bowl rings with the Patriots. How often do you look at those rings?
BB: I'm not a materialistic person, but they mean the world to me because it represents how hard so many people worked to get there. Right now they are in a dark, dark, deep dungeon in my house. But I know they are there and I know I can look at them at any time. Actually, I have three Super Bowls rings. My grandfather Frank Pitts won Super Bowl IV with Kansas City and he lets me wear it whenever I'm home.
4) You must have a special relationship with him?
BB: Very special. He played in two Super Bowls, won one and lost one. So I win one with the Patriots and then lose one and he's getting on me that we were tied and I had better find a way to get that second one. So when we went to the next Super Bowl, we were losing at halftime and my grandfather sends me a text: "Better tighten up if you're going to get No. 2." Well, we came back and won the game and now I've got one more than him and it's a big deal in my family. I love talking football with my grandfather. I learned a lot about those old Kansas City teams, a lot of great players."
5) So you were released by the Patriots just before the season started. Did you see that coming?
BB: It was just one of those things. They called me into the office and released me. I wasn't sure if they were going to bring me back or what. I'm sure it was a tough decision on their part. I love those guys in New England. I appreciate everything they did for me. But this is my new home, my new team. I'm not looking back.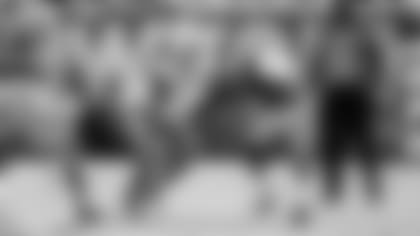 6) How would you explain your role on this team in its simplest terms?
BB: I cover kicks and I protect the kicker. When I'm just talking to someone on the street and I don't think they know much about football, that's what I tell them. They seem to understand.
7) You have a 7-year-old son Brycen. Does he understand what his dad does?
BB: He understands it fully. I'll come home from a game and he'll say: "Daddy, you didn't block the person in front of you." It's worse when I miss a tackle. He'll say: "Daddy, you couldn't even hit him?" It's great that he is old enough to follow me. Wouldn't mind him playing some day, but that's his call.
8) Tell us something about Brandon Bolden most people don't know?
BB: I thought my life was going to be computer science. That was my major in college. I thought that was my plan. I never thought I'd be in this position, never thought I'd be playing in the NFL. Once I got my foot in the door, I said to myself: "Now this is something I can do for a while."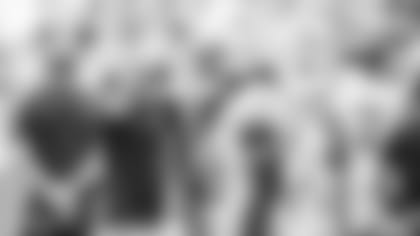 9) A while? How long do you want to play?
BB: After I made it through my fifth season, I put it in my wife's hands. It's her call. When she tells me I'm done then I'm done. Right now it's all going well. I feel good. I'm contributing. And my wife is happy. What more can I ask for?
10) How about a third Super Bowl ring?
BB: [big smile] Now that would be nice. I see a lot of potential here and I see how I can help. I'm the oldest of three brothers so I embrace helping people out and showing them the way it's done. I had a great time in New England. But I like this team and this locker room. We have some challenges, but I like the direction. Right now, I'm just having a ball.