They are the present and the future for these Miami Dolphins, a group of young players, all home grown through the draft, each providing hope in their own ways, so many of them stating their case in last Sunday's victory over the Broncos.
If there is going to be a late season push, it is these players who must lead the way and these players who must continue to emerge as the nucleus of this team. This season? Next season? It's got to happen. In several instances, it is already happening.
You've got a left tackle that could be around for the next decade or so, a lockdown cornerback with game-changing skills, a nickel back playing as well as anyone on this defense, a running back with long distance credentials and a massive defensive tackle who is just starting to grasp what this pro football life is all about.
Look at the 2016 draft. The top three players selected – tackle Laremy Tunsil, cornerback Xavien Howard and running back Kenyan Drake – are all starting and making significant impacts. All three, in fact, may have had the best game of their season against the Broncos.
Look at the 2015 draft. No doubt DeVante Parker is struggling and that's a concern. But a couple of defensive players from that draft – second-round pick Jordan Phillips and fifth-round pick Bobby McCain -- have picked up their games dramatically in recent weeks, something that was certainly evident against the Broncos.
The hope of this team moving forward, whether it's the final four games of this season or beyond, rests so much with this group of second and third year players and their ability to continue developing as they have through the first dozen games.
Let's take a closer at some of those players, specifically the five that were difference-makers in Sunday's victory over the Broncos.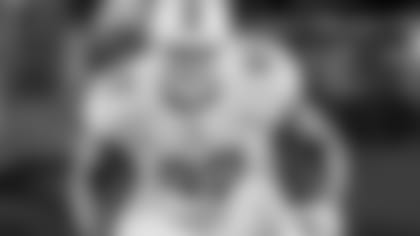 • No. 1 pick Laremy Tunsil: You can see over the past three or four games a change in Tunsil, a level of maturity and understanding that just hadn't been evident before. Did you catch his block on Kenyan Drake's 42-yard run? A guard last season as a rookie, Tunsil is making the transition to his natural position of left tackle. There have been some growing pains, some struggles. But he seems to have gotten a second wind over the past few games.
"I've seen a different look in his eye the last three or four weeks like light bulbs going off as far as understanding everything as a whole," said coach Adam Gase. "His practice habits keep better each week. He's one of those guys where you can really see what we have as far as talent-wise. The sooner that he gets to the level to where we consistently see a dominating player, that's really what we're striving to do."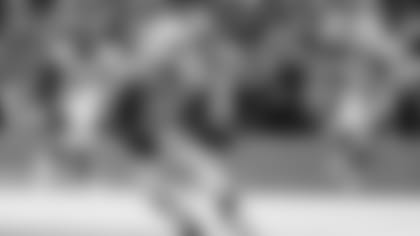 • No. 2 pick Xavien Howard: Will his performance against the Broncos serve as a springboard to his season? That's the hope after Howard picked off two passes and returned one for a touchdown last Sunday. This is an immensely talented player with the prototype size and speed necessary for the demands of his position. He struggled early on this season, usually going up against the opponent's No. 1 receiver. But, similar to what we have seen with Tunsil, the arrow has been pointing up in recent weeks, culminating with that get-your-attention performance against the Broncos.
"Just trying to grow as much as I can," is how Howard explains it. "I feel like things are starting to come together."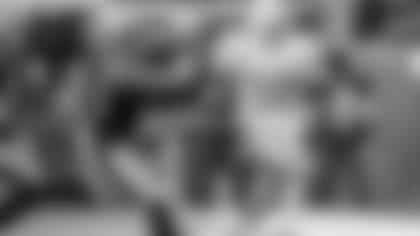 • No. 3 pick Kenyan Drake: We've seen the big runs, but we hadn't seen the consistency. Until last Sunday. Until Drake carried the ball 23 times, more than he had in any game in his life, and turned that into 120 yards. Now there is intrigue. Can he be the every down back? Can the Dolphins go into this offseason feeling as if running back is no longer a priority? The next month should tell us plenty, but right now there is so much to like about Drake and the path he is on.
"I feel like I'm built for this," Drake says. "I feel like I can't excel in this role."
• No. 2 pick Jordan Phillips: The potential is there. We've seen it since the day this massive defensive tackle arrived. But we haven't consistently seen it and that's been the issue. There are indications, though, that Phillips may be finally embracing who he is and what he needs to do. Both his sack against the Broncos and his deflection of a pass that resulted in an interception showed what he is all about. The quickness. The power. The agility. All on display. All very impressive. Now he needs to make it two quality games in a row against the Patriots and build from there.
"He's continuing to grow," said Ndamukong Suh of Phillips. "I think at the end of the day that's what we expect of him and he's got to continue that path."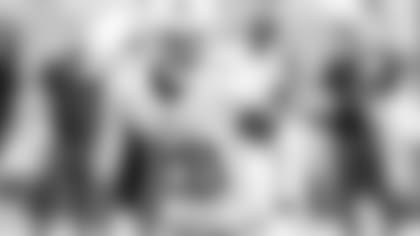 • No. 5 pick Bobby McCain: A sack, three passes broken up and another slot receiver held in check by this nickel back who keeps getting better and who has blossomed into one of the most consistently good players on this defense. Remember his interception that sealed the victory over the Jets? That set the tone for his season. An injury forced McCain to play some on the outside against the Broncos where he excelled as well.
"Bobby is having a great season," said defensive coordinator Matt Burke, rarely heard using that type of adjective. "His growth curve has been amazing."
Five players. Two drafts. All trending up. Certainly there are others. But these are the ones that got our attention against the Broncos, and hope to keep our attention the rest of the season.