His name will be forever etched among the most prolific defensive players in team history and that is something Cam Wake thought long and hard about each day as he entered the training facility, walking past photos of some of the team's all-time greats.
"Someday," he would tell me, "I want my photo on that wall."
Cam Wake has certainly earned that and much more. The fact that as an unrestricted free agent he was signed by Tennessee on Friday after 10 seasons here should in no way take away from what he accomplished with the Dolphins. He fell victim to a team needing to get younger, a team forced to make some difficult salary cap decisions and a team that just didn't see a place for Wake in its long-term vision. At 37 years old, after all, it's hard to think long term.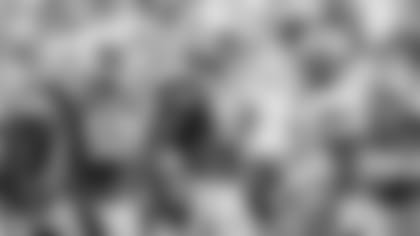 How will I remember Wake? Certainly his 98 career sacks will always stand out most, and so many of them came at the most important of moments. Remember Halloween night back in 2013 when Wake single-handedly beat the Bengals with a walk-off sack in overtime? "Will never forget that one," Wake said at the time.
But more than the sacks, it is his story that will remain most compelling, how he went undrafted out of Penn State; how so many football doors were closed in his face; how he had to sell mortgages early on just to get by; how his only chance first came in the Canadian Football League and how he parlayed that opportunity into a contract with the Dolphins.
It is here that he became a star, taking up where Jason Taylor left off, giving this defense a premier pass rusher who was as relentless as he was talented. You just don't find many players like Cam Wake. The way he keeps his body in almost unchartered physical condition. The way he strictly adheres to the most disciplined of diets. The way he never takes a play off. Not in games. Not in practice. Not in a mini camp in May.
"That's just who I am," he has said several times over the years.
And all of that is what made him so special, so unique. His is truly in many ways a remarkable football story.
"Cam has been a tremendous player and a very important part of the Miami Dolphins organization for the last 10 years," said General Manager Chris Grier. "We can't thank him enough for everything he has done for this organization and wish him the best moving forward."
Now Wake takes that story to the Tennessee Titans. It'll be strange seeing him in another uniform. But such is life in the NFL. Wake believes he has more life left in that chiseled body and who's going to tell him that he doesn't? It's always been about winning for Wake, far more than the gaudy sack numbers. We can only hope that he has that opportunity with the Titans.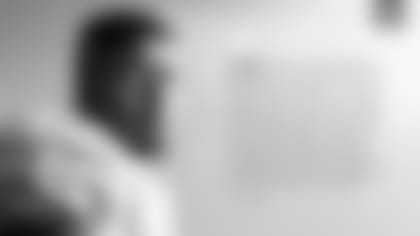 But someday in the not too distant future his career will end, and he will return to South Florida to get the recognition he richly deserves. Regardless of what he does in Tennessee or how long he does it, he'll always be tied firmly to the Dolphins.
And who knows, before too long, he may even get his picture on that wall at the training facility he walked by every day.