The pieces are quickly coming together. Impressive pieces. Important pieces. In his first weeks running the Dolphins' football operation, General Manager Chris Grier has re-shaped the look of this organization, both in the coaching staff and the personnel department.
There is clearly a master plan, a plan that doesn't involve egos or short-term solutions. When you look at the hires and the thinking behind them, when you evaluate the things Grier has already done, there is so much to be impressed about.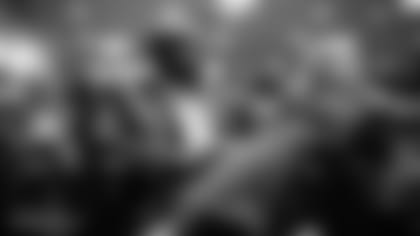 He is surrounding himself with some excellent football minds, most recently bringing aboard former Raiders' General Manager Reggie McKenzie as a senior personnel executive. Couple that with the hiring of Marvin Allen, formerly of the Chiefs and Bills, as his assistant general manager, and it is evident the type of vision and structure that Grier has in mind.
See, what we're dealing with in Grier is someone who has learned from the mistakes this franchise has made in the past, someone who is comfortable enough in his own skin to bring in these highly-respected football people and someone who is now unleashing years of quiet, methodical preparation for this role.
Every move so far makes perfect sense. Every move screams of a well thought out path, the type of path you see from so many of the established franchises in this league. There are no short cuts being taken, no false assumptions about being one or two players away.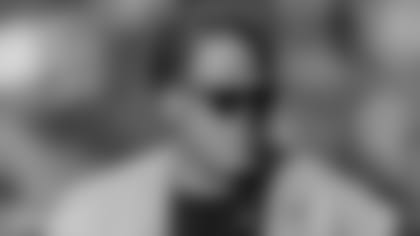 This is how you construct sustained success. Not with a bunch of people who have different agendas, maybe different priorities. You do it with only one thought in mind: What is most imperative for the long-term good of this franchise? The Dolphins have meandered from that way of thinking far too often over the past couple of decades. But now, certainly with some of these recent hires, they have positioned themselves well moving forward.
Having said that, there should be no doubt that Grier is the final decision maker. It is an enormous responsibility, but one he is approaching in the smartest possible way. Surround yourself with good people. Feed off those people. Trust their voice and their experience.
Grier went out and hired the head coach he wanted in Brian Flores and then allowed Flores to hire his own staff. There were no mandates or ultimatums. Just like Grier, Flores is smart enough to know what he doesn't know and nothing portrayed that more than the hiring of long-time NFL coach Jim Caldwell, whose experience will be invaluable to the first-year head coach.
Grier wanted that type of experience as well in the personnel department. He wanted people with proven track records, people who will test and challenge him.
People like Allen, the assistant general manager who comes with an impressive resume, most notably his success in Kansas City where he drafted league MVP Patrick Mahomes, wide receiver Tyreek Hill and running back Kareem Hunt just to name a few.
People like McKenzie who just three years ago was the Pro Football Writers of America NFL Executive of the Year after engineering a massive overhaul of the Raiders that led to a 12-4 record in 2016.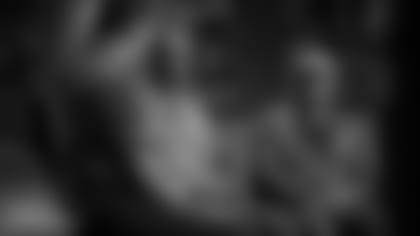 You can't undervalue what Allen and McKenzie brings to this team. They know this league. They understand how things are done. They are deeply respected and have a keen eye for talent. It says so much about Grier that he wanted such strong personalities at his side. It says so much about self-confidence and trust.
But what Grier also recognized and embraced was the quality of some of the football people already on his staff, people like Adam Engroff and Anthony Hunt, who are co-directors of personnel and who are well respected throughout the league. Change is often good, but continuity has its benefits as well.
So as the offseason moves on, as we start thinking about which players stay and which go and as the attention begins shifting toward a draft that has such huge implications for this franchise, the challenges just don't seem as daunting with Grier in charge and the people he has surrounded himself with.
In so many ways, this offseason couldn't have gotten off to a more promising start.