It was the wildest, craziest, most bizarre, most exhilarating ending in franchise history.
You had to see it to believe it and even then it's still hard to believe. The Dolphins had lost a game they had to win. They were done. Finished. Or so everyone thought.
And then came the play of all plays, a play that will live on as long as this franchise breathes life; a play that turned a hollow loss into the most euphoric of victories, a 69-yard pass play so incredible, so memorable, so absolutely unreal that there isn't an adjective in the dictionary that can adequately describe what we saw unfold in those remarkable final seconds.
And then how Drake kept running and running, sidestepping one defender, then helped by a couple of blocks, until he turned one final corner, racing into the end zone, a stadium exploding in wild emotion, a team racing across the field to smother Drake in the end zone. We kept waiting for the Patriots to make a tackle. We kept waiting for something to go wrong.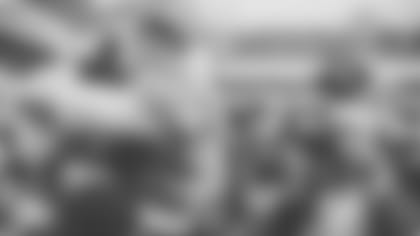 Instead, New Year's Eve broke out. Just a little early.
"We had them right where we wanted them," said quarterback Ryan Tannehill, tongue firmly planted in cheek. "It was an unbelievable effort. Our guys never quit and I think it showed on that play."
I mean, these plays never work, do they? Certainly not against a team as mature and as polished and as ready for these type of situations as the Patriots? Certainly not with the game meaning so much, with a 10th straight AFC East title in the Patriots' grasp and with the Dolphins knowing how a loss would realistically end any playoff hopes they could have had.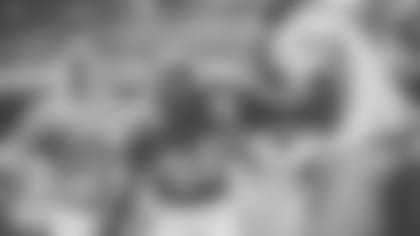 But work it did, as perfectly as you can draw it up, and now because of it everything has changed. The Patriots haven't clinched anything, the Dolphins are 7-6 and very much in the playoff conversation with three games left and a team that had to overcome so many injuries during the course of this season, found something else to overcome, something even more remarkable.
A five-point deficit with one play left and 69 yards to cover.
The Dolphins practice the play every Friday and Saturday, never sure when they'll use it, the players I'm sure probably even wondering whether it's worth the effort. But now they know. Now they have all the evidence they need. Now they'll never forget Drake finishing off the final leg of that play, Patriots tight end Rob Gronkowski diving at his feet as Drake crossed the goal line. Watch it a hundred times and it'll never be enough.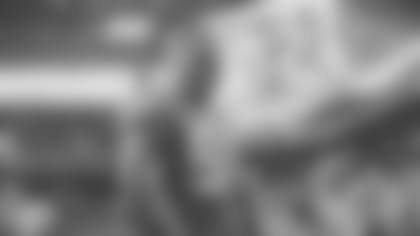 "The guys are fired up," said coach Adam Gase. "They did a great job fighting all day. We executed that last play pretty well."
Or as **Cam Wake** put it, "We definitely make things exciting here in South Florida."
You think? That's five home victories over the Patriots in their last six meetings, an accomplishment that can't be understated against a Bill Belichick coached team quarterbacked by Tom Brady. But Sunday wasn't about yesterday as much as it was about today and tomorrow, about a team that plain and simple refused to call it a season, even with the odds stacked so high against them.
It was about a game that featured nine lead changes, five touchdowns in the second quarter alone and some incredible individual performances. Has Ryan Tannehill ever played better, completing all but five of his passes, throwing three touchdown passes and putting together a near perfect quarterback rating of 155.2? Or how about **Frank Gore**, bulling his way to 92 yards on 12 carries or Kenny Stills catching 8 passes for 135 yards and a touchdown just a few days after being named the team's Man of the Year or special teams ace Brandon Bolden scoring his first two rushing touchdowns in four years, one on a 54-yard run.
So much gets lost with an ending like that. How about the goal line stand at the end of the first half, **Robert Quinn** sacking Brady with the Patriots out of time outs. A field goal there and the Dolphins are trailing by eight instead of five going into that final play. Or how about holding the Patriots to a field goal on their final drive of the game, stopping three straight running plays inside the 7-yard line, making them settle for a 22-yarder and a 33-28 lead.
Any of that doesn't happen and the Dolphins aren't in position to win the game on that miracle of a play, the first time in 53 seasons of existence they have scored a game-winning touchdown on the final play of regulation.
But all of that did happen, every play seemingly leading to one even more important, every moment magnified, every lead change sending us on an emotional roller-coaster until that lead changed hands one final, excruciatingly delicious time.
Sixty-nine unbelievable yards. Won a game. Saved a season. And provided a memory that will undoubtedly last forever.