Still less than two months in as head coach of the Miami Dolphins, Brian Flores spent a full hour meeting with the media Tuesday at the NFL owners meetings in Phoenix and the words he spoke only underlined many of the things we already knew: He is humble. He is intense. He is caring. He is tireless.
He is all about leading and about helping his players grow, helping this franchise win games.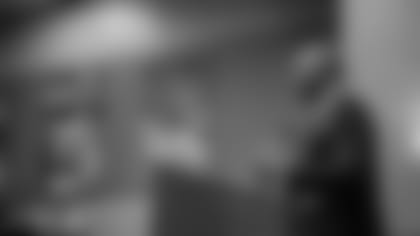 "I can coach offense. I can coach defense. I can coach special teams," he said. "But I have to stand up in front of 90 players and then 53 players when the season starts and get them to follow me. That's what being a head coach in this league is all about."
As Flores is answering a question, Patriots coach Bill Belichick — his boss for the past 15 years — stopped by to shake his hand. "This is the fun part," Belichick said of the media gathering, his words obviously dripping with sarcasm. Flores just smiled.
That smile reappeared often during the hour, Flores clearly relaxed and comfortable. Until, that is, someone brought up the topic of tanking. Then the expression changed. His eyes grew cold, his neck stiffened slightly and his words were carefully measured. It was clear that this wasn't the question you want to ask Brian Flores.
"The term tanking is disrespectful to the game," he said. "I don't like the term. It stirs something up inside of me to put it nicely. We're going to go into every game trying to win. No tanking. You can write that over and over again."
And then came the clincher: "I won't stand for it," he said.
Here's hoping that Flores' response can now put that absurd topic to rest. Yes, the Dolphins are rebuilding. No doubt they have embraced a different mindset, a mindset predicated on establishing the roots for long-term success not just an occasional 10-win season. But lose games just to improve your draft ranking?
Like he said, Brian Flores won't stand for it. How much more do you really need to know?
The owners' meetings have been a valuable learning experience for Flores. He spoke about sitting in a large room with just about every head coach and general manager, hearing their suggestions on how to make the game better and realizing the exclusive company in which he now belongs.
"It was a humbling experience to be in that room," he said.
Over the course of that hour Tuesday morning, and between sips of coffee, Flores was queried about all sorts of topics. About the retirement of Rob Gronkowski. About minority hiring. About proposed rule changes. About what his life has been like since taking on this career-defining challenge.
But it was clear he was most at ease talking about the Dolphins, his team, his mission. In that regard, Flores is so much further along than he was only a few short weeks ago. He has now had a chance to evaluate the entire roster, watching tape on each player, discussing strengths and weaknesses with his staff, figuring out what works and what doesn't. No, he isn't done with this. He'll probably watch every tape again.
But he did admit, "We have a pretty good feel for all the guys on the roster and we can make our decisions based on that."
But this isn't a time when many of those decisions need to be made. This is only late March and Flores has no desire or intention to "look into some crystal ball" and project what characteristics this roster will have a few months from now.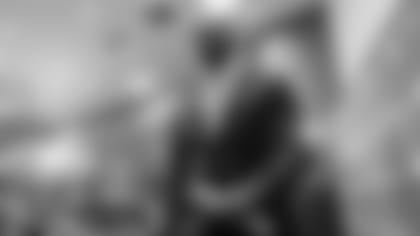 He spoke a lot about April 1 – next Monday – when the players will report for the start of the offseason training program and how much he is looking forward to that. It's hard to lead, after all, without many players in the building. That will soon change.
Patience is important with a roster in so much flux. But there is also a sense of urgency that Flores feels every day he walks into the training facility. An urgency to get better and to make the right decisions and to clear the right path for others to follow.
"I have a pretty good way of balancing patience and urgency," he said.
Sure, there were some specifics. He told us that veteran quarterback Ryan Fitzpatrick was "a great fit for us." He marveled over the versatility of former No. 1 pick Minkah Fitzpatrick and elaborated on the importance of having a veteran linebacker like Kiko Alonso. He backed the decision to have five tight ends under contract by noting "competition breeds excellence" and he called former No. 1 pick, defensive end Charles Harris, "an interesting player who can do a lot of things."
Then, in a brief moment of levity, when asked about running back Kenyan Drake, he responded, "An explosive player. I've seen it first hand unfortunately." He was referring, of course, to the Miami Miracle.
When the hour was up, when the final question had been asked, Flores politely got up from the table and thanked those around him. There were more meetings to attend, more chances to learn. You could tell he was enjoying the view from his lofty perch as a head coach. But you could also tell that the day when he hits the practice field for the first time can't come soon enough. For that, above all else, is his element.