The Dolphins were an impressive 6-2 at home last season.
We'll find out in a hurry whether they can enjoy similar success this season.
The first thing that got my attention as I dissected the 2019 Dolphins schedule was that four of the first five games are at home. Now, the competition is stiff – those four home games against the Ravens, Patriots, Chargers and Redskins – but how many easy games are there anymore in this league?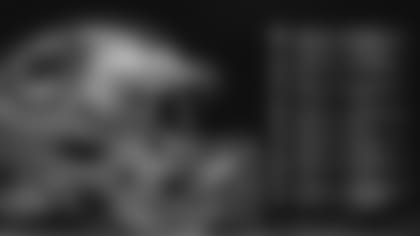 Having only one road game before Oct. 20th could very well serve the youth on this team well. Home is where you expect to play your best and with a roster that is expected to be among the youngest in the league, having that built-in advantage could prove valuable.
The downside, however, on having four of your first five at home is that you're going to have to make up that disparity later in the season. As a result, the Dolphins will play four of their final six games on the road and will have three stretches (though two overlap) of three out of four on the road.
What else stood out? Let's take a closer look.
The Dolphins have, by and large, been fortunate not having many cold weather games in recent seasons. But this season their final four road games are at Cleveland, the Jets, the Giants and New England. They really have to be fortunate to escape those games without some brutally cold weather.
New York, New York: The Dolphins have a rare, uh, treat, getting to play the Jets and Giants on consecutive weekends at MetLife Stadium, in December no less. Do they spend the extra week there or fly home? That decision will come later, but I know there are plenty of Dolphins fans in New York and I'm sure they're ecstatic to get a double dose of their favorite team in just two weeks time.
The Dolphins are back on Monday Night Football, playing the Steelers in Pittsburgh on Oct. 28 and adding a chapter to a long-standing rivalry that has produced some iconic moments. It's unfortunate that it's the only prime time game on their schedule because there is something always special about a night game at Hard Rock Stadium. Hopefully next year.
There were rumors that the Dolphins would be playing in Dallas on Thanksgiving, but those proved unfounded and it is the Cowboys that will be their only road game (Sept. 22nd) of the first six weeks of the season.
The bye also comes in those first six weeks, the Dolphins getting Sunday, Oct. 6th off. It's not the best time to have a bye, so early in the season. But as Don Shula once told me: "You show up when they tell you to play because it doesn't do any good to complain."
Patriots early and late: One of the marquee home games of the season comes in Week 2 when the Patriots visit Hard Rock Stadium. The Dolphins won't see them again until the final weekend of the season in Foxboro. This series is always filled with enticing subplots, but with Head Coach Brian Flores and several members of his staff coming from the Patriots, you can certainly add another one to the list.