Head Coach Brian Flores addressed the media prior to the first practice of the voluntary minicamp Tuesday. Here were some comments that stood out, along with some perspective:
"These next three days are about fundamentals, technique. This is a teaching camp. We're not going to conquer the world over these next three days."
— Flores made it clear the voluntary minicamp is about setting a foundation and trying to make steady improvement."
"This is a great time for him to be here because it's strictly fundamentals, strictly technique. We're eager to maximize his potential. It seems like there's something there."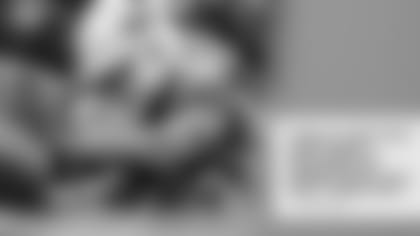 "I'm living the dream. There's a lot going on."
— Flores has enjoyed his first two months with the Dolphins, even as he tackles assignments which are new to him as a first-time head coach.
"This enters the phase that I'm used to and I enjoy the most. I'm passionate about coaching football. It's a special day for me and for this team."
— Flores made it clear he's excited about getting his new players on the field for the first time. The Dolphins began the offseason program 15 days ago, but Phase One consisted strictly of rehabilitation, and strength and conditioning work. Now, the Dolphins get to work out on the practice field, even though there are certain limitations regarding what they're allowed to do.
"I enjoy the heat. It's not going to be an issue."
— Flores has spent his entire life in the Northeast, but he has no concerns or worries about having to adjust to the South Florida weather.
"Every day counts. Every day is a day to improve. Anytime we can improve is the difference between getting fourth-and-1 and not getting fourth-and-1."
— This is what Flores said when asked about the importance of the offseason program. Flores is a big believer in the idea of always "winning the day."