The Miami Dolphins signed safety Clayton Fejedelem on Wednesday. The former Bengals special teams captain provides depth and considerable surge to Miami's third phase.
A former walk-on at Illinois, Fejedelem was a 2016 seventh-round pick of the Bengals. Lance Zierlein of NFL.com praised the new Dolphins safety for his tackling prowess and special teams upside:
"Willing to come downhill and get it on in the running game. Willing worker from the box. Heads up form tackler who springs into his opponent's chest. Finished with 140 tackles this season. When he's near the ball, willing to attack catch point to disrupt the throw rather than just play for the post-catch tackle. He will need to ball out as a special-teamer."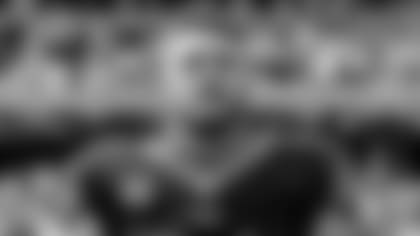 A captain on the Bengals special teams unit that PFF ranked sixth in 2019, Fejedelem certainly balled out in the all-important kicking and coverage units. He's played 1,435 career snaps on special teams and his 14 tackles on that unit in 2017 ranked second in the NFL. Fejedelem has been a consistent contributor according to Pro Football Focus grades – he has an average career special teams grade of 73.7.
Fejedelem has 694 career snaps on defense on his resume – 278 against the run and 392 in coverage. He has six quarterback pressures on 24 pass rush reps, 15 run stops, and a passer rating against of just 81.3. He put a 2018 Week 1 victory on ice in Indianapolis with a forced fumble and recovery returned for a touchdown.
In his career, Fejedelem has 117 combined tackles, two QB hits, an interception, a tackle for loss, two passes defensed, a forced fumble and a fumble recovery.
Fejedelem's relentless motor and tireless work habits made his former high school coach quite fond of the player and the person.
"Clayton never had anything given to him," said Lemont (Ill.) High School coach Eric Michaelsen. "He has a tremendous work ethic and was a great player respected by his teammates and coaches. I knew if he got a real opportunity [at the Division I level], he would succeed. I have the same belief [that it] got him in the NFL."