The Miami Dolphins signed linebacker Elandon Roberts on Wednesday. This is the third acquisition at the position, with each player bringing a different skillset.
With Roberts, Miami is getting a 6-foot, 238-pound former sixth-round pick that has contributed in all three phases during his four-year career.
According to Pro Football Focus, Roberts has 1,702 defensive snaps on his resume (854 in run defense, 152 as a pass rusher and 696 in coverage). He's played 324 special teams snaps and rounded out his game with 70 snaps at fullback last year.
Evident from his workload, his prowess in the run game is where Miami's newest linebacker shines brightest. Roberts has 92 career run stops on those 854 running plays – a 10.8 run-stop percentage. He missed just two tackles last season.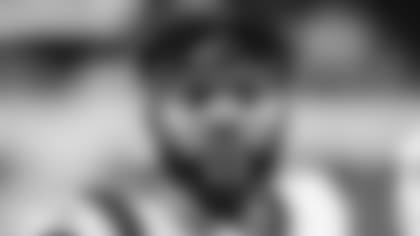 Roberts has compiled 206 total tackles, 15 for loss, four sacks, a forced fumble, a fumble recovery and six passes defensed. He's played in 60 games and started 33, all at inside linebacker.
"When I watched [that game], I kept noticing the middle linebacker for Houston," Belichick said. "And he made a ton of plays in that game. I don't know how many tackles he had but they weren't all on the option play because he blitzed. He just showed up on plays, showed up a lot. I thought he ran well."
If versatility is Roberts' day job, he moonlights in leadership. From NFL.com's Lance Zierlein's college scouting report:
"A coach's dream. Tremendous leader on the field and off. Worked all off­season to loosen his hips and improve his flexibility. Loves to hit and has a nose for the ball. Instinctive with an uncanny ability to consistently sniff out the best path to the ball. Lives on a downhill track and makes high percentage of tackles near line of scrimmage. Chest-up, wrap-up tackler. Has heart for days. Square in his scrapes and mirrors running backs effectively. His college coach called Roberts one of the best leaders he's ever been around and raves about his work ethic and passion for the game."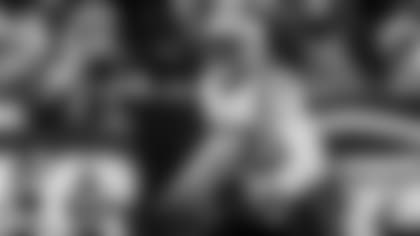 Roberts fits in perfectly with Miami's theme for versatile players – the more you can do. Few players in football can claim greater versatility than Roberts in 2019. Bill Belichick spoke about how valuable his eagerness to help the team was last year.
"He's a guy that's shown tremendous versatility this year and has helped our football team in all three areas," said Belichick. "Certainly, the team's been able to benefit from his versatility, his toughness, his work ethic and his desire to contribute to help our team perform better. So, I think we all recognize that, we all appreciate it. So, we're fortunate that he's been able to do that for us."
That versatility isn't the only part of the equation that made Roberts a team captain. His desire and preparation in the classroom sets him apart from the rest.
"His intelligence, his awareness, and how hard he studies the game of football is very important to him," Belichick said of Roberts. "I'm sure the players voted for him because of his toughness, his unselfishness, his dependability. Really his willingness to do whatever it takes to help the team win. You can't ask for any more than that."