Here were some of the comments from Adam Gase's weekly day-after press conference Monday that stood out, along with some perspective:
"We knew the game was going to be like that. We knew it was going to be low-scoring."
— Gase had a lot of respect for Jacksonville coming into the game, pointing out Monday that the Jaguars did have a top 10 defense and did reach the AFC Championship Game last season. Gase said it was important for the Dolphins not to turn the ball over, which they did on two occasions. Gase also bemoaned the missed scoring opportunity after the Dolphins recovered a fumble in Jacksonville territory when the offense went three-and-out and rookie kicker **Jason Sanders** missed a 47-yard field goal attempt.
"Really, for us, the biggest thing is just our consistency as an offense. It's like we'll have the New England game and then we'll have yesterday."
— Asked for his thoughts about quarterback **Ryan Tannehill**, Gase said it was difficult to evaluate his work without everybody else on offense properly carrying out their assignment. Gase believes that has happened at times this season but obviously not consistently enough.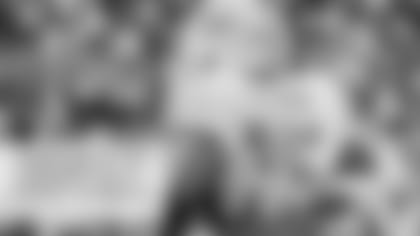 "We had a lot of good things going on. We lost some players. It happens. It's the NFL."
— Gase pointed out to the rash of injuries that hit the Dolphins as a big factor in the team not being able to build on its 3-0 start to the season. He said once the injuries hit, the Dolphins were put in a position of trying to fit different pieces on offense and defense, which worked up to a point before more injuries caused even more disruption.