"(We) love the size, the athletic ability (and the) things he'll add to the locker room, not just the field."
— Wilkins' combination of physical attributes and great intangibles made him appealing to the Dolphins as a prospect.
"We had talked to a bunch of teams and at the end, the way the draft fell, a bunch of teams said they were going to stay where they were."
— Grier indicated the Dolphins did have discussions with other teams about the possibility of trading down in the first round but couldn't find a trade partner and in the end was happy about being to land Wilkins.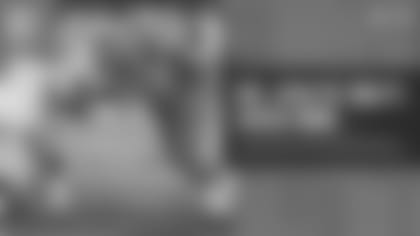 "For a guy that big to be able to do that many jobs on a D-line is rare. So we were very excited to have him."
— Wilkins' ability to play practically anywhere on the defensive line was very appealing to the Dolphins, who want as much flexibility on defense as possible. Wilkins played nose tackle, defensive tackle and defensive end at Clemson, and was highly productive at every spot.
"At this point in the first round, you're following your board. And he was the highest-rated player on our board at the time that we took him."
— Grier discussed the group of players who were still available when it came time for the Dolphins to make their selection, making the point that it became a matter of Wilkins being the player they considered the best among them.