Here were some of the comments from Head Coach Adam Gase and players after practice Thursday that stood out, along with some perspective:
"We felt he brought a little more to the pass game than what people realized, so we were excited that we got him. He got better as camp went on."
— Head Coach Adam Gase said a big reason the Dolphins selected tight end Durham Smythe in the fourth round of the 2018 NFL draft was his blocking ability, but he always felt his receiving skills were underappreciated. Smythe could be in line for a bigger role Sunday after veteran MarQueis Gray had to be placed on injured reserve with an Achilles injury.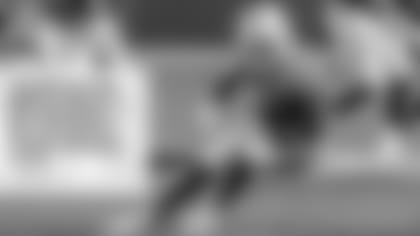 — Kenny Stills declined to make predictions when he was asked about the potential of the wide receiver group, but didn't deny he likes the potential it has because of the speed of guys like Jakeem Grant, Albert Wilson and himself.
"I'm pretty much just getting ready for the game. Now you know this is the real deal."
— Rookie linebacker Jerome Baker has spent the offseason trying to learn from the veterans at his position, but now he's ready to apply those lessons in a game that counts in the standings. Baker likely will play a significant role on defense for the Dolphins against Tennessee.
"Coach just told me, if something happens throughout the season, you're one of the guys we're going to call. I was definitely not expecting it so early."
— Tight end Gavin Escobar impressed Dolphins coaches enough during the summer that they told him to expect a call if they ever had a need at the position during the season. That need arose when MarQueis Gray sustained an Achilles injury in practice Wednesday. Escobar returned to the Dolphins on Thursday morning.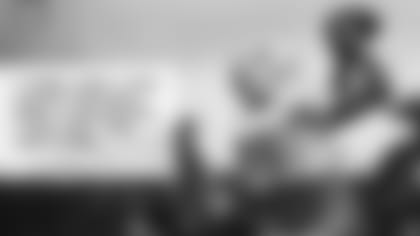 — Gavin Escobar said he had no idea how the Dolphins were planning on using him moving forward, though he likes to think of himself as a complete tight end. Head Coach Adam Gase praised Escobar's consistency throughout camp.
"I'm just enjoying my time here now just trying to get this playbook down as fast as possible."
— New running back Brandon Bolden says he's taken a quick liking to the atmosphere around the Dolphins, something that former New England teammate Danny Amendola had told him about. Bolden is expected to make a quick impact on the Dolphins special teams.
"The coaches and the rest of the players kind of understand my situation and they have been tremendous in trying to help to make sure I get everything down so I can get out there and help them this Sunday."
— Brandon Bolden is playing catch-up after joining the Dolphins this week, but he's going to be putting in the time necessary to put himself in a position to be able to contribute in the season opener against Tennessee.
"I'm not putting any added expectations on my shoulders. I'm just going out there and trying to help this team win games by running the ball, being efficient in the pass game and just being a playmaker."
— Running back Kenyan Drake has been looking forward to the start of the regular season and he's excited about what he can contribute on offense, but he refuses to set numerical goals. This has always the M.O. for Drake, who's been the ultimate team player since joining the Dolphins.
"I don't try to look back at it too much because it's a 'what have you done for me lately?' type of league."
— Kenyan Drake called the final weeks of the 2017 season a "stepping stone" for him, but he also understands it doesn't guarantee success in 2018. For those who don't recall, Drake led the NFL in the final five weeks of the 2017 season with 444 rushing yards.
"I'm just me. Whatever I can do to help this team win games is why I'm here."
— Wide receiver Danny Amendola declined to answer when asked whether he's brought a new intensity to the Dolphins, saying that was a better question for his teammates and coaches. It's pretty safe to say the answer would be a resounding yes.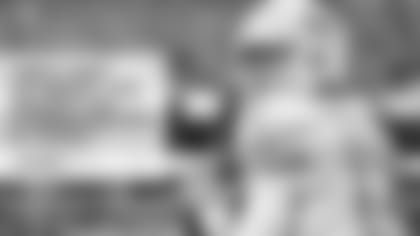 — Danny Amendola has been impressed with how quarterback Ryan Tannehill has been using his knowledge of the offense to help his offensive teammates get in the right spots. It's part of what the Dolphins hope will lead to a successful for Tannehill and the offense.