Here are more comments from the week of preparation for the game against the Jacksonville Jaguars, along with some perspective:
"I do think his routes are improving. What I see in practice, it's going to translate to games eventually."
— Head Coach Adam Gase discussed the progress of rookie tight end **Mike Gesicki**, who had two catches against Minnesota last Sunday. The goal for Gesicki is to consistently win his one-on-one matchups, which will lead to more passes thrown his way if the other aspects of the play are executed as planned by the rest of the offense. Gase said tight end is a difficult position for a rookie, adding that Gesicki's numbers are similar to those of other rookies at that position around the league.
"To say that we enjoy playing at home, I think is an understatement."
— Defensive end **Cameron Wake** believes there are many factors behind the Dolphins' success at Hard Rock Stadium this season, among them the fan support, weather and familiarity with the stadium. The Dolphins will go into the game against Jacksonville with a 6-1 home record and with a chance to finish with the top home mark since 2002.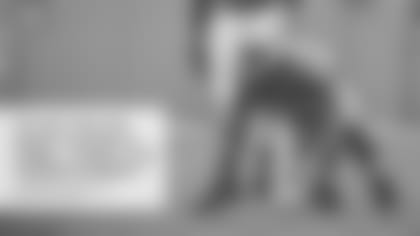 "I would probably be remiss if I didn't say this in public: I don't think people appreciate what he's done this year."
— Defensive coordinator Matt Burke offered this statement about **Minkah Fitzpatrick** to acknowledge the first-round pick's ability to handle multiple positions as a rookie. Fitzpatrick has lined up at safety, nickel corner and boundary corner this season, turning in solid performances at every spot.
"Kalen is a young player that's explosive. You guys saw that when he hits it, he hits it downhill. He's growing."
— Offensive coordinator Dowell Loggains talked about what rookie running back **Kalen Ballage** can provide for the offense, which became pretty obvious with his 75-yard touchdown run against Minnesota last week. Loggains is looking for Ballage to make the most of his opportunities in the final two games of the regular season.