Here were some of the comments from Monday that stood out, along with some perspective:
"The only thing that's really been eliminated for us is an undefeated season. Everything else is on the table. Other teams are having a lot of the same issues we are, and it's really who can pull it together these last six games and find a way to get in."
— As the Dolphins head into their bye, they find themselves in the thick of the playoff chase in the AFC with a 5-5 record, just half a game behind the Cincinnati Bengals and Tennessee Titans, who are tied for sixth place in the conference. Head Coach Adam Gase says the key for the Dolphins in their final six games will be getting healthy as much as possible and eliminate the mistakes that have shown up on offense and defense.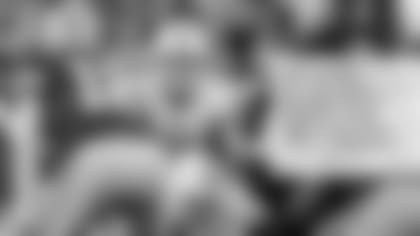 "We're right in the thick of things. We've got to just take advantage of this bye week and come back with a purpose and get after it."
— Linebacker **Kiko Alonso** echoed Adam Gase's comments about the Dolphins' current situation as one of the teams clearly in the mix to earn one of the six playoff spots in the AFC. The Dolphins will return from their bye with a 5-5 record when they take on the Indianapolis Colts on Nov. 25.
"I feel like we made some plays; we left some out there. Our thing is do our 1/11th and continue to grind. We're just going to keep chipping away every week."
— Special teams standout **Walt Aikens** was happy with the performance of the kicking game against the Packers, even though he says it could have been even better. There indeed were a lot of highlights on special teams Sunday, including a successful run on a fake punt, a fumble recovery on a Green Bay punt return, a punt block, and kicker Jason Sanders going 4-for-4 on field goals.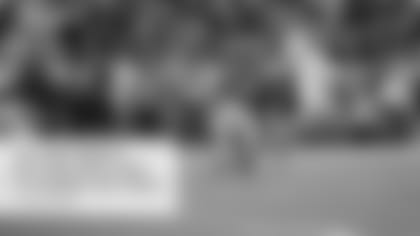 "I'm just really excited with how I'm doing this year. I started out pretty good and just building a lot of confidence every game."
— While kickers around the NFL had a difficult day Sunday, Dolphins rookie **Jason Sanders** continued his impressive rookie season by making all four of his field goal attempts. Sanders connected from 37, 25, 47 and 40 yards to improve to 15-for-16 on the season. Sanders is one of seven kickers in the NFL with at least 15 field goals attempts and only one miss.