New Dolphins quarterback **Ryan Fitzpatrick** conducted a conference call with the South Florida media on Tuesday morning and here were some of the comments that stood out, along with some perspective:
"There's 32 of these starting gigs in the NFL, and the opportunity to be one of those 32 guys is an amazing privilege and honor."
— Fitzpatrick said it was the opportunity to start that made him decide to sign with the Dolphins instead of other teams that expressed interest in him as a free agent. Fitzpatrick didn't want to disclose conversations he had with the Dolphins about his role, though he did say that nothing is promised in the NFL.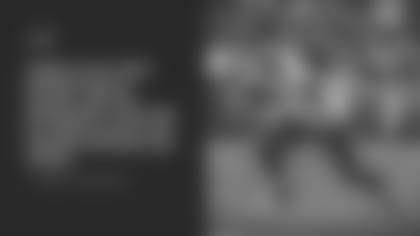 "The last two years really energized me, getting out there on the field and being able to play."
— Fitzpatrick said the first decision he had to make heading into this offseason was whether to continue his NFL career after 14 seasons and after turning 36 last November. Fitzpatrick said his two seasons with the Tampa Bay Buccaneers helped convince he wanted to keep going.
"Experience is such a big thing for a quarterback. I feel like I'm playing really good football right now. The last four, five years I think I've taken the next step and hopefully I continue to improve."
— With the Bucs last season, Fitzpatrick posted a passer rating of 100.4, which was the highest of his career. His top four passer ratings, actually, have come in the past five seasons and Fitzpatrick says it's just the normal course of getting better with more experience.
"The thing that jumps out is the run-after-catch ability. Its' not just one or two guys, it's a bunch of guys."
— Fitzpatrick said he didn't know the Dolphins skill position players on a personal level, but he's looking forward to getting to work with a group that has a lot of big-play ability. When he mentions run after the catch, players like Albert Wilson, Jakeem Grant and Kenyan Drake quickly come to mind.
"I've loved it. As a family, you look at it as an adventure every time we've moved and gone to another city."
— The Dolphins will be Fitzpatrick's eighth team since he entered the NFL in 2005, but he looks at moving around and experiencing new cities and teammates as a positive and not a negative.
"It's become such a part of who I am that it will definitely be in full effect."
— Fitzpatrick is well known for his thick beard, which has become his trademark. He wore it last year in Tampa and previously in Houston, so it's not going to go anywhere just because of the South Florida weather.