More comments from the week of preparation leading up to the game against the Chicago Bears:
"He's great for me on game day and game-planning and things like that. He has a way to kind of get me to calm down a little bit when I get a little too juiced up on game day, to where he can get my mind right and get me settled back down." Adam Gase
— Head Coach Adam Gase talked about offensive coordinator Dowell Loggains during his conference call with Chicago media this week. Gase and Loggains were on the same coaching staff with the Bears in 2015 before Gase became head coach of the Dolphins, and he hired him this offseason. From the time of the hire, Gase has spoken of the connection he has with Loggains and the similar approaches they share in many things.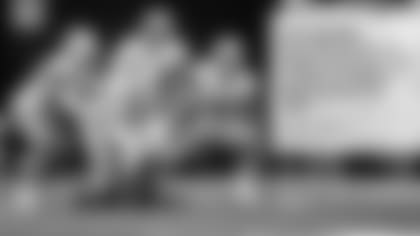 "He played well for us and did a good job of plugging in. He played with a lot of energy. He played faster than I'd seen him play in a while, which was good to see."
— Defensive coordinator Matt Burke was pleased with the performance of 2017 first-round pick **Charles Harris** against Cincinnati when he got extended playing time in the absence of both **Cameron Wake** and **Andre Branch**. Burke said the next step for Harris is finishing plays when he gets close, which happened a couple fo times against the Bengals. On one of those plays, Harris' pressure led to a sack by teammate Jerome Baker. All in all, it was a positive step for Harris last weekend.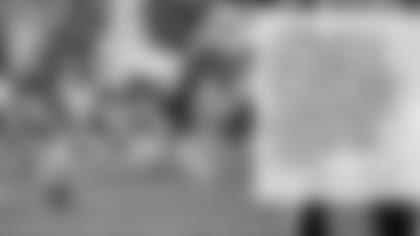 "There isn't a guy that I've seen work at his craft more than I've seen Jakeem really work at the punt return game. It's really neat for me to see him go out there and have success because I know how much time and effort he's put into it."
— Associate Head Coach/Special Teams Coordinator Darren Rizzi credited the whole return unit for **Jakeem Grant's** 71-yard punt return for a touchdown against Cincinnati, but he also made sure to point out the amount of work Grant has put in to improve since he first joined the Dolphins as a sixth-round pick in 2016. Put simply, Grant has been one of the most effective returners in the NFL in the first five weeks of the regular season.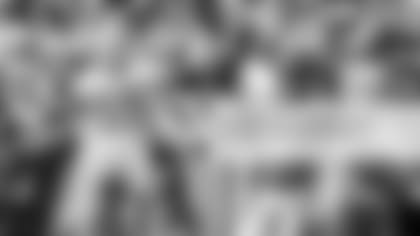 "I'm constantly learning and constantly getting better. It's working out in my favor. I really just have to stay the course, lean on my older guys when I have to and just do my job. All of the sacks and tackles, all of that stuff is going to come to me."
— Rookie linebacker **Jerome Baker** is coming off the best game of his young NFL career, with two sacks against the Cincinnati Bengals last Sunday. Baker has made steady progress since the start of the regular season as he continues to learn more and more about the NFL game, and his potential clearly is intriguing given his obvious physical attributes.