More comments from the week of preparation leading up to the game against the Detroit Lions: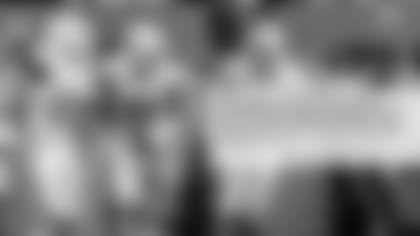 "Our philosophy is we're trying to get population to the ball. The more hats around the ball, the more guys are getting around, getting their hands on balls, guys are getting tips off and guys that that are running to it."
— Defensive coordinator Matt Burke explained what the Dolphins coaches have been preaching to their players as they prepared for the 2018 season, which basically is to try to get as many players as possible to improve the odds of being able to create takeaways. The Dolphins have been able to do just that this season, coming up with 14 takeaways in their first six games. The Dolphins also have had a knack for coming up with takeaways in the red zone, as they did twice last week against the Chicago Bears with **Kiko Alonso's** fumble recovery and **T.J. McDonald's** interception.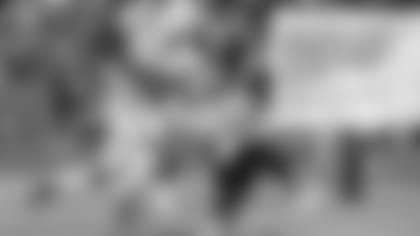 "The one thing that really jumps out to you is how strong he is in the lower body and how thick he is. He's built like a running back in the lower body."
— Offensive coordinator Dowell Loggains talked about the evaluation process of wide receiver **Albert Wilson** before he was signed as a free agent, pointing out that the athletic ability was evident on tape. What the Dolphins quickly found out after Wilson arrived in South Florida was just how physically strong he is. That strength has played a big role in Wilson's ability to pile up yards after the catch, a statistic for which he leads the entire NFL.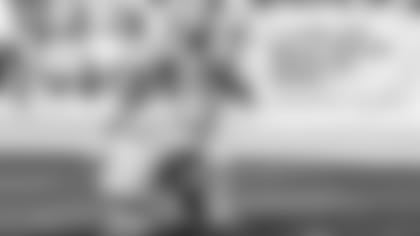 "I really think he's got a really good approach of the game. I think he's really mature above his years."
— Associate Head Coach/Special Teams Coordinator Darren Rizzi discussed one of the things that stood out to him about rookie **Jason Sanders** when he was evaluating kickers before the 2018 NFL draft. Sanders didn't necessarily have overwhelming statistics at the University of New Mexico, but Rizzi often has mentioned that college stats for kickers often can be misleading. Sanders' mental make-up, in addition to his strong leg, eventually led the Dolphins to selecting him with a seventh-round pick last April and he came through on his first game-deciding field goal attempt when he nailed a 47-yard kick on the final play of overtime against the Bears.
"Every player wants to play every play, but you gotta be smart and do what you can and look at the total picture."
— Defensive end **Cameron Wake** is hoping to return to action after missing the past two games because of a knee injury, but also understands the need to be smart. There's no question the Dolphins defense would benefit from having Wake in the lineup, but the goal is to have him back for good once he returns to the lineup.