Here were some of the comments from Thursday that stood out, along with some perspective:
"Football instincts. They both just have a natural feel for the game, which is something that's a great addition for us."
— This was Head Coach Adam Gase's answer when was asked what similar trait he saw in rookie defensive players **Minkah Fitzpatrick** and **Jerome Baker**. The two have clear physical attributes, but it's their instincts that made them most appealing to the Dolphins in the 2018 NFL Draft. The two players quickly have become important contributors on defense, a clear indication of the quality Gase indicated.
"It's a challenge every week for us to go out there and not turn the ball over, not commit penalties and put points on the board. We know that we can't hurt ourselves and that's our main focus right now."
— Wide receiver **Kenny Stills** has a lot of respect for the Chicago Bears defense, but for him and the Dolphins, what is most important for the offense is to worry about execution, regardless of opponent. That means avoiding penalties or negative plays that put the offense in unfavorable down-and-distance situations, something that clearly would help the Dolphins when it comes to third-down efficiency.
"I was excited being out there with my teammates and being able to touch the ball, but you never know how a game plan is going to be this week. I'll just be ready for my number to get called no matter what."
— Running back **Frank Gore** got a good number of carries on first down last weekend and turned in a solid performance. Head Coach Adam Gase praised Gore for his consistency in getting positive yardage whenever he carries the ball. With Gore and **Kenyan Drake**, the Dolphins have a lot of options with their running backs, so it's indeed possible the game plan for how to use them could vary from week to week.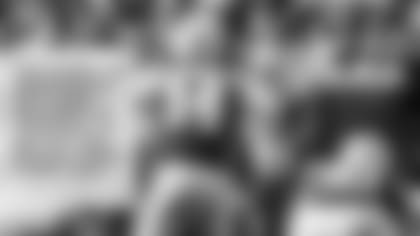 "We know the importance of it and we want to continue to go out and create those turnovers and help this team win football games."
— Safety **Reshad Jones** said the Dolphins defense went into the 2018 season intent on creating more turnovers, and that's just what's happened in the first weeks of the regular season. The Dolphins lead the NFL in interceptions with 10, and Jones has contributed two of those, along with putting **Kiko Alonso** in position for a pick against Cincinnati when he deflected a pass intended for wide receiver A.J. Green.