A closer look at Dolphins second-round pick Mike Gesicki by the numbers: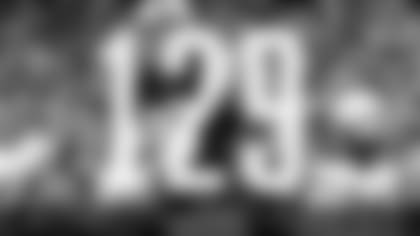 • His 129 career catches ranked first in Penn State history among tight ends, ninth overall.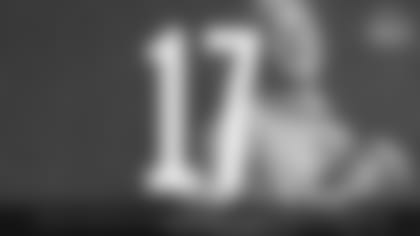 • Gesicki set a Penn State tight end record with 1,481 career receiving yards, which was 17th overall in school history.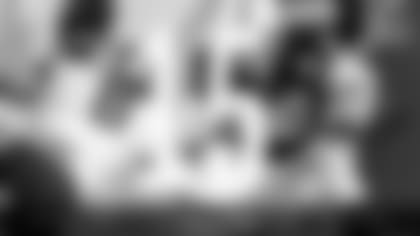 • His 15 career touchdown catches set a Penn State record for tight ends and came in at No. 9 in school history overall.
• He became the 29th Penn State player to top 1,000 receiving yards against Pittsburgh on Sept. 9, 2017.
• Gesicki's 57 catches in 2017 ranks eighth on the school's single-season list.
• In his two seasons as a full-time starter, Gesicki had five or more catches in 10 games.
•Gesicki set a career high with eight receptions against Michigan State last season.
• Gesicki caught a touchdown pass in five straight games from Nov. 26, 2016-Sept. 9, 2017.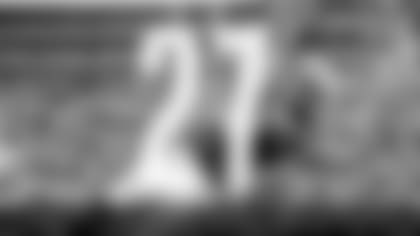 • Gesicki closed out his collegiate career by catching at least one pass in his last 27 games.
• He was one of 21 Penn State players to enter the Fiesta Bowl having already earned a degree.
•He ranked third nationally among tight ends in 2017 in receptions (57), No. 4 in receiving touchdowns (9) and No. 5 in receiving yards (563).
•He had four or more catches in seven of the last 12 games of his junior season in 2016.
•Gesicki led the Big Ten and was tied for No. 7 nationally in receptions by a tight end (48) in 2016.
•Gesicki was one of seven true freshmen to start a game for Penn State in 2014.
• His first college catch was a 9-yard reception in the opening quarter of his first collegiate game against Central Florida.
• At the 2018 combine, Gesicki tied for fastest 40-yard time among tight ends at 4.54, was first in the bench press (23 reps), vertical jump (41.5 inches), broad jump (10-9), three-cone drill (6.72), 20-yard shuttle (4.10), and 60-yard shuttle (11.33).
• Gesicki earned four varsity letters at Southern Regional High School in New Jersey and left as the school's all-time leading receiver with 1,817 yards on 103 receptions, with 16 touchdown catches.
• A prep basketball and volleyball standout, Gesicki earned a total of 12 letters in the three sports.
• Gesicki left Southern Regional High as the Rams' all-time leading scorer in basketball (1,867 points).