The Miami Dolphins signed linebacker Kyle Van Noy on Wednesday. The jack-of-all-trades defender reunites with his former defensive coordinator in Brian Flores.
It's difficult to pigeonhole Van Noy at one specific position because the versatility theme continues with the former Patriot and Lion. Van Noy can play the run off the edge, drop into coverage and also rush the passer from any position.
Pro Football Focus changed Van Noy's positional designation in 2019. Listed as a linebacker in 2018, Van Noy ranked second among his position group with 36 total pressures. This year, with an edge designation and an increased pass-rush workload, Van Noy more than held his own.
With 58 pressures on 449 pass rush reps, Van Noy posted a gaudy 12.9 percent pressure rate. Van Noy is versatile in terms of directional rushing. With his share of A-gap pressures, his pass rush productivity off the right side was 9.2 (ranking 11th from that position) and 7.5 from the left.
Van Noy's work in the running game might be even better than his highly-productive pass-rushing metrics. He made 30 run stops (tackles within two yards of the line of scrimmage) and missed just five tackles all season. His consistent work earned Van Noy the fifth-best run-defending grade among edges last season.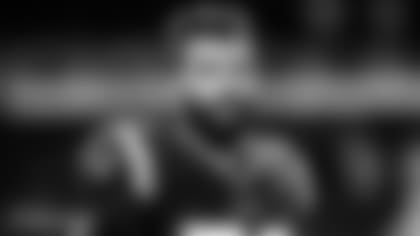 Allowing 86 receiving yards on 86 pass coverage reps, Van Noy ranked 19th among edges as a cover man.
Van Noy's statistics reflect his multiple nature, as do his snap counts. Last year, Van Noy was played more as an on-ball edge/linebacker. In fact, 775 of his 875 defensive reps came in that position, be it on the edge or in the A and B-gaps as a standup rusher.
In 2018, those positional disparities were more widespread. Van Noy played 563 snaps on the ball and 564 off the ball – a near dead heat.
Since his 2016 arrival in New England, Van Noy has been as dependable as they come. Over his three full seasons as a Patriot, Van Noy played 2,897 snaps – an average of 965.7 snaps per year.
The newest Dolphins linebacker checks a lot of the boxes in which scouts pay close attention. At 6-3, 250 pounds coming out of BYU in 2016, Van Noy earned glowing grades from NFL.com's Lance Zierlein as a college prospect.
"Has a muscular, well-proportioned build," Zierlein writes. "Quick get-off. Knifes gaps. Good pass-rush ability – can push the pocket or pressure the edge. Keeps working to the quarterback and has deceptive closing speed. Eyes the quarterback and tries to get his hands in the passing lane. Athletic with good movement skills in all directions – equipped to keep pace with backs and tight ends in coverage. Is rangy and can open up his stride and run vertical. Glides on the field. Scheme versatile. Football smart.
"Good-sized, athletic, smooth-moving stand-up player who projects best as a 3-4 right outside linebacker, but could also warrant consideration from 4-3 teams as a Will or Sam. Has unique ability to play up the field, laterally or in reverse."
Van Noy's versatility was truly appreciated and utilized in his second NFL home in New England. With Flores' desire to play multiple fronts, Van Noy can stay on the field for nearly every snap regardless of front or defensive package. 
The college scouting report harps on Van Noy's versatility. His football I.Q. and instincts to read and react, paired with the quick first step and ability to get skinny through blocks allows him to be effective in both one-gap penetration style defense or two-gap read-and-react schemes.
"A lot of times he does the right thing on something that maybe we haven't gone over," Belichick said of Van Noy's inherent instincts. "He's one of those guys, sometimes they get in a situation that we haven't really covered, and they just do the right thing because they're just good instinctive players. He's given us good depth in the kicking game. Not that he's out there for every play in the kicking game, but he's responsible for a lot of things. So, if something happens and we needed him, he'd be ready to go, and that's a comforting feeling for a coach. He's given us great communication and leadership on and off the field."
Van Noy comes to South Florida with more than just football accolades to his name. Recognized for his continuous involvement in the community, Van Noy was recognized by the Patriots last summer as the Ron Burton Community Service Award Recipient. He was also the Patriots Walter Payton Man of the Year nominee this past season.
Sack No. 1, Week 3 vs. N.Y. Jets: Van Noy bounces around the formation before settling into a two-point stance head up over the left tackle (4-technique). Van Noy bluffs a rush to the B gap, then crosses the guard's face as the looper on the pick stunt. The execution of the scheme creates a run right down the pipe at the Jets quarterback.
Sack No. 2, Week 4 at Buffalo: Van Noy aligns as an on-ball rusher in a two-point stance in a Wide 5 technique. In a 2-4 front, he pushes up field and engages the right tackle attacking the upfield shoulder. The quarterback tries to step through Van Noy's inside lane, but he redirects and works back underneath for the sack.
Sack No. 3, Week 4 at Buffalo: Van Noy aligns in his two-point stance in a Wide 5 technique as an on-ball rusher. He runs the arc attacking the upfield shoulder. The tackle can't pace Van Noy as he flattens the edge, and he arrives, forcing a fumble on the Buffalo quarterback.
Sack No. 4, Week 6 vs. N.Y. Giants: Van Noy lines up in a backside Wide 5-technique again as an on-ball, two-point rusher in a 2-4 formation. The Giants quarterback runs a naked bootleg and Van Noy wins the race to the sideline for a sack.
Sack No. 5, Week 8 vs. Cleveland: Van Noy lines up in a two-point, on-ball Wide 5 technique. He gets his feet tangled on the initial rush, but recovers beautifully as he dips under the left tackle for a free run on the Browns quarterback.
Sack No. 6, Week 11 at Philadelphia: Van Noy lines up in a weakside Wide 5 technique. His first step works upfield to get the tackle vertical into his set. Van Noy then crosses face in an attempt to set a pick for the looper. The snap is fumbled and Van Noy keeps working to the football and cleans up the sack.
Sack No. 7, Week 13 at Houston: Van Noy lines up as the strong side 9-technique as a two-point, on-ball rusher. The tight end releases into the route and the left tackle can't gain depth quick enough to match Van Noy's get off. He flattens the edge and gets to the Texans quarterback for a sack.
Sack No. 8, Wildcard vs. Tennessee: Van Noy lines up in a Wide 5 technique on the weak side and begins working laterally to the line of scrimmage pre-snap. He dents the line with a bull rush, then spins off the initial block of the right tackle. Van Noy finishes the play with effort as he lays out and swipes the football out of the Titans quarterback's hands.