**Brian Flores** stood at the podium Wednesday morning at the NFL Scouting Combine in Indianapolis and fielded questions on a variety of topics. Here's what stood out:
For a first year head coach just a few weeks into the job, Flores seemed comfortable in the spotlight. He isn't overly flashy or filled with one-liners. He's just a down to earth, look you in the eye type of person. "If I tell my team not to have egos, it's got to start with me," he said. And in everything he has done so far, certainly including the people he has hired, Flores has shown that to be true.
He talks about this week as "a vital part of the process" and has a clear vision for the type of players he wants. Smart. Mentally tough. Fundamentally sound. Communicates well. And most important of all, he wants team first players. I know you hear that a lot in this league, but hearing it and abiding by it are two different things. From Flores you can tell they aren't just words.
No final personnel decisions have been made. The first three-plus weeks on the job have been about evaluating this roster, carefully studying each player, breaking down strengths and weaknesses. "Everything is on the table," Flores said Wednesday. He does have an advantage, having coached against the Dolphins twice a year, so when he says, "there are a lot of good players on this roster" he's talking from personnel experience.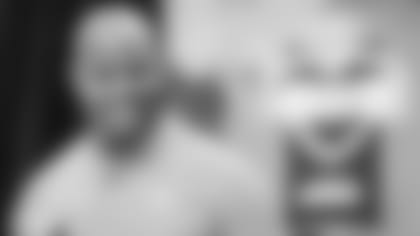 I can't tell you how comforting it is moving forward to know that Flores and General Manager Chris Grier are, as Flores put it, "perfectly aligned" in how they want to construct this roster short term and long term. It's comforting because these are clearly two men who share the same vision and priorities.
Flores admits his first weeks on the job "have been a blur" and adds "I'm ready for anything and everything." I've seen many examples of that already, how he has gotten to know so many people on all levels of the organization, how he has methodically pieced together his coaching staff and how he has surrounded himself with experienced problem-solvers. I've seen many first-year head coaches through the years. I don't think I've ever seen one more prepared than Brian Flores.