As the NFL becomes more dependent on versatility, the overlap between positions along the defensive line and at linebacker create some blurred lines. Linebackers like Kyle Van Noy that drop down and line up on the ball and in a position to rush the quarterback are becoming more prevalent. Defensive linemen like Christian Wilkins that can play anywhere from over the nose all the way out to the edge are being infused into the professional ranks.
Here is a look at the top players with front-seven designations in the the 2020 NFL Draft.
Chase Young is the first player off the bus when his team rolls into town – he looks every bit the part. With a lean, long, muscular build, Young was a man among boys in college. His production was off the charts, his explosiveness and first-step quickness often proved too much for his opponent.
Young matches rare traits with an expanded arsenal of pass rush moves. He's won with the dip and rip, chop and swim, long-arm, club and rip and speed to power moves. His film was weekly teaching tape. He's an impactful run defender who sets a strong edge and helps create opportunities for his teammates. Even when he was doubled – and sometimes tripled – he found a way to push the quarterback off the spot and impact the game.
The total package, Chaisson produced in all three aspects of the Tigers defense. He wins with an exceptional get-off, he sets a hard edge, and can work backwards in coverage. Chaisson weighs 250 pounds with very little fat on him. He's a high-conditioned player who goes full-speed at all times.
As a pass rusher, Chaisson has the speed and bend to flatten the edge and force quarterbacks to step up off the spot. His hands allow him to force the tackle to overset, then work back underneath to create pressure. Those heavy hands put Chaisson in frequent position to lock out and two-gap as the edge against the run. Chaisson can play multiple positions both on the line and off the ball as a stand-up linebacker.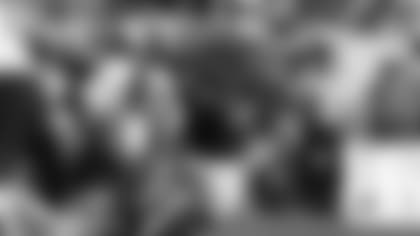 Derrick Brown is easy to find on the Auburn tape, he's the one occupying double and triple teams and still producing with regularity. A bull in a china shop, Brown pairs a motor that runs hot with power that borders on comedic for the way he throws bodies around.
Brown can win from any position and in any scheme. His get off and explosiveness allows him to penetrate by shooting gaps while his lethal hands – both in the technique and the heavy department – makes him proficient at stacking and two-gapping. He smart, tough, and plays the game the right way. He'll chase down screens, blow up run plays and create constant interior pressure on opposing quarterbacks.
Javon Kinlaw , South Carolina
With elite physical traits, scheme versatility, and a never-ending hunger to be great, one team is going to be thrilled with getting this guy on day one. He's as disruptive as they come. Kinlaw's already got an advantage from the way he fires off the snap, but he also times up the quarterback's cadence which often launches him into the backfield untouched.
Kinlaw's best rush moves are power-based, particularly using his strong hands to push-pull blockers. Those moves aid Kinlaw in the running game as well as the way he pairs his power and length to piece together some dominant reps. He features the change-of-direction skillset to win on games (stunts, twist, slants) and an ability to cross the face of the offensive lineman as a rusher.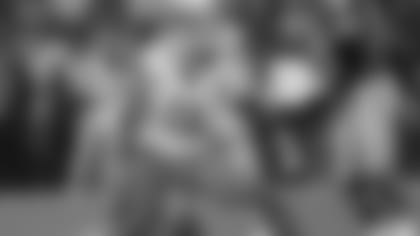 No player in this class defines versatility like Isaiah Simmons. Clemson's annual championship runs are spearheaded by this positionless defender, who was listed as a linebacker on the Tigers roster. One play, Simmons will win with an edge rush against a tackle, then on the next he'll turn and match a 4.4 receiver stride-for-stride 50 yards down the field in coverage.
Built in a lab, Simmons' length, speed and athletic profile makes him a dream for defensive coordinators – and he's got natural football skills to boot. He's instinctive picking out gaps to fit and rush as a box defender, and he's a natural cover guy whether it's playing in the slot, split safety, or anywhere in formation.
Instincts and play-speed are the hallmarks for a lot great linebackers, and Queen emphatically checks both boxes. He can cover sideline-to-sideline with pure athletic ability, but it's his utilization of keying offensive concepts that often puts him in position to make big plays. Queen is exceptional at getting depth in his spot drops, anticipating the route, and exploding out of his backpedal.
Queen is a modern-day three-down linebacker. Decision-making is the trait that most directly contributes to speed, but Queen blazed a 4.5 at the combine, so he's in rare territory with his play diagnosis and quick trigger.