That's the message Coach Adam Gase has conveyed to his players this week. Sure, his visions were much grander when the season began, no doubt hoping that Sunday's game against the Buffalo Bills in the biting cold of upstate New York would have playoff implications.
But two straight losses have dissolved any chances of that, the goals now reduced to playing for a .500 record and a chance to finish with only one loss in the AFC East for the first time since 1990. But make no mistake about it the Dolphins aren't planning on taking the afternoon off.
These are the Bills after all and you just know the intensity level between these two teams would be high if they were playing on schoolyard field in the middle of nowhere. They are long-time rivals and they play each other with that type of mindset.
"We're going to try to win this game," said Gase.
Would you really expect anything less?
But the objective on Sunday isn't only about winning, though everything pales in comparison to that. It's about doing it with the level of efficiency that this team has lacked for far too many Sundays this season. It's about trying to get both sides of the ball playing well at the same time and, specifically on offense, it's about getting out of this late season malaise that has produced only one touchdown in each of the last two games.
That's what Gase means when he talks about finishing the right way. You head into the long offseason with a road victory in Buffalo and, while it doesn't wipe away the frustration of so many missed opportunities, it does at the very least put a bounce in your step and smile on your face. After the results of the past two weeks, this team could certainly use a little bit of both.
"This is the last time this team will be together," said Gase. "It'll never again be the same. We want to make the most of this opportunity."
The weather should be brutally cold, which means business as usual for this time of year in Buffalo. But it isn't the elements that will decide this game. Let's take a closer look at five of the things that will.
A strong showing by **Ryan Tannehill**: The last two games haven't been his best efforts, though his quarterback rating remains at a career high of 99.0 and, for the season, he has thrown 10 more touchdowns than interceptions. But Tannehill doesn't want the season to end with his performance trending downward. He wants to finish it with a win in a challenging environment and he wants to play well, which means smart decisions, accurate throws and some long touchdown drives. "You can only focus on what you can control," said Tannehill. "And right now our entire focus is on beating Buffalo."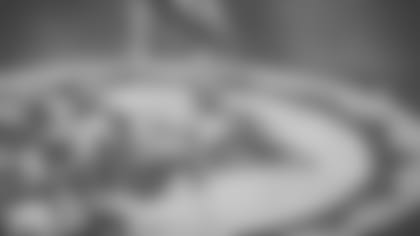 Convert some third downs: This has been the nemesis of this team, and certainly a source of great frustration, all season, an inability to put themselves in manageable third down situations and then an inability to convert. The Dolphins have been successful on third downs just over 30 percent of the time, which is never the objective. The Dolphins were 2 of 9 on third downs the first time these two teams met and were still able to come way with a victory. They don't figure to be as fortunate Sunday unless those third down numbers dramatically improve.
Contain Bills quarterback Josh Allen: We're talking more about his feet than his arm. In his first meeting against the Dolphins earlier this month, Allen scrambled, sprinted and sidestepped his way to 135 yards on nine carries. The Dolphins need to do a much job shadowing him this time around. I understand his speed presents a mismatch problem for a linebacker like **Kiko Alonso**, but in a game that often comes down to a chess match of sorts, the Dolphins need to adjust their defense to offset Allen's running ability.
Force some turnovers: This has been one of the real bright spots of this season, a plus-eight turnover ratio that, as we evaluate the season, clearly made the biggest difference in the seven victories. The Dolphins have intercepted 20 passes and forced seven fumbles. In their first meeting, cornerback **Xavien Howard** picked off a couple of passes and the Dolphins won the turnover battle 3-1. That's the kind of advantage they will need once again on Sunday.
Own the fourth quarter: Remember how that first meeting ended? With Allen scrambling around for what seemed like an eternity and then finding a wide open Charles Clay in the end zone? If that pass had been a little better or if Clay had adjusted just a little bit more, the outcome of that game would have ended in the Bills' favor. What the Dolphins need to do this time is play well enough in the fourth quarter so it doesn't come down to a final play. The Dolphins have been outscored 144-90 in the fourth quarter this season, a stat that has plenty do with a 7-8 record. A reversal of that trend Sunday against the Bills is probably imperative if the Dolphins hope to heed Gase's words and finish the right way.