Thoughts, observations and insights from a Thursday night game in Houston that, in a nutshell, came down to too many big plays for the Texans and too few for the Dolphins.
You've got to pin this one on the defense for the second straight week. You give up six touchdowns, you don't stop the run with any consistency, you have numerous breakdowns in the secondary and that's a recipe for a 42-23 defeat.
I know the defense is young. I understand there is learning to do and some injuries to overcome. But Deshaun Watson throws five touchdown passes, Lamar Miller runs for more than 100 yards, including a 58-yarder, and, at times, it looked too easy.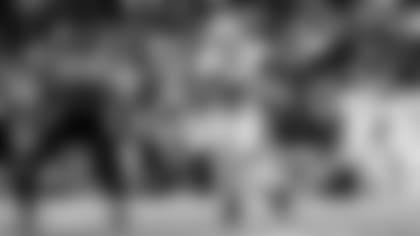 So the Dolphins are 4-4 at the midpoint of the season and there are obviously major issues to deal with. Getting healthy would certainly be a start, at least for the players who haven't been lost for the season. Even someone like cornerback **Bobby McCain**, who played against the Texans, clearly didn't have his full quickness back.
The offense, meanwhile, played reasonably well. **Brock Osweiler** wasn't as sharp as he had been in his first two starts, but the running game did fine and an injury-depleted receiving core got a huge pick-me-up from **DeVante Parker.**
Yes, DeVante Parker. Now that's how a former No. 1 pick should play. Back in the lineup and playing as well as he has since arriving back in 2015, Parker had six catches for a career high 134 yards and, in the process, made some remarkable plays. How about a 30-yard one-handed catch that capped off his evening? Or maybe it was the 17-yard catch on a third-and-11 play that saw him contort his body to catch a pass behind him? Then there was the strangest of plays, a pass that bounced off the hands of **Jakeem Grant**, off a defender's helmet and right into Parker's hands. I mean he could have made a highlight reel just from this game. All very positive. All very important for a team with so many injuries at wide receiver.
It was the first touchdown pass by a Danny for the Dolphins since you know who threw it. And while **Danny Amendola's** 28-yarder to Kenyan Drake in the third quarter didn't bring back memories of Marino, it was nonetheless an excellent throw, just about a perfect throw, by a guy whose full time job is wide receiver. Give Adam Gase credit for going deep into his bag of tricks for this one. The backward pass from Osweiler to Amendola, the perfect route by Drake, and then that cross-the-field throw. Really thought at that precise moment the Dolphins were going to win this game.
And **Frank Gore** just marches on, one eight or nine yard gain after another.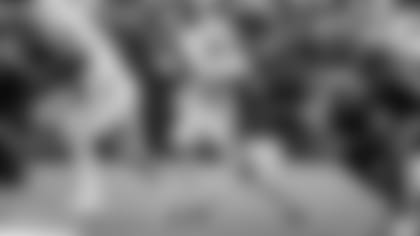 The Dolphins put together an impressive touchdown drive on their second possession, using a variety of looks including The Wildcat on a third-and-short play, a 5-yard gain for rookie **Kalen Ballage**, who at 238 pounds is a good fit for that role.
The touchdown came on a 12-yard run by Drake, aided by a nice double team block from center **Travis Swanson** and guard **Jesse Davis**. This drive, though, was all about Drake, running for 28 yards and catching a pass for nine yards. It's good to see him building off of that 54-yard touchdown run against the Lions.
Troubling trend: Far too often this season the Dolphins have scored a touchdown and promptly given up one on the ensuing drive. It happened twice against the Lions and it happened twice again Thursday night, the second time late in the third quarter when the Dolphins had cut the deficit to 21-17.
You can't single out one area where this defense is playing well. The breakdowns are on every level. A week ago, the Lions rushed for 248 yards. This week the Texans rush for 188. But the pass rush hasn't helped either and neither has the big plays relinquished by the secondary. But it's got to start with stopping the run. Everything seems to feed off of that.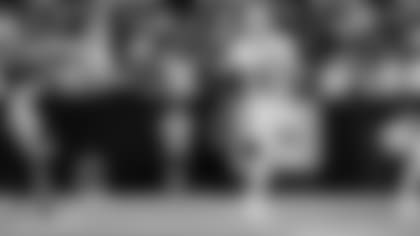 Meanwhile, I'm sure the Dolphins aren't too disappointed they won't be seeing Houston defensive end J.J. Watt again anytime soon. Big No. 99 is special. Very special.
Some highly questionable officiating calls in this game against both sides. Just had to say it.
After two games in five days, now there is a rest. The Dolphins are off until a week from Sunday when they play the Jets at Hard Rock Stadium. It's a good time to take a deep breath and put together a blueprint for the second half of the season.