So **Kenny Stills** finally gets the Dolphins on the board midway through the second quarter on a nice 5-yard touchdown catch and inadvertently wipes out an unsuspecting security employee just outside the back of the end zone. Stills wound up spending more time making sure the lady was OK then he did celebrating the touchdown.
It was that type of day in a 32-21 loss to the Detroit Lions.
Nothing came easy. Everything seemed like a struggle. Even the few positives were short-lived.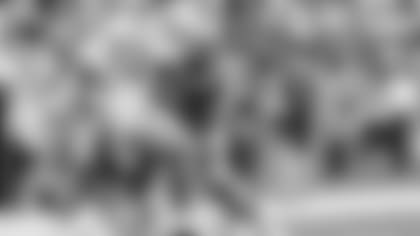 There is no better example of that than this: Each of the three times the Dolphins scored touchdowns, the Lions came back with scores of their own, the first two times touchdowns, the third time a field goal.
Hard to sustain much of anything when you go one step forward one step back.
Indeed, just a week after the Dolphins pulled off a stunning comeback over the Chicago Bears, they inexplicably put together a disappointing performance, especially for a defense that gave up 248 yards on the ground and couldn't slow down Lions quarterback Matt Stafford, most notably on passes to his tight end.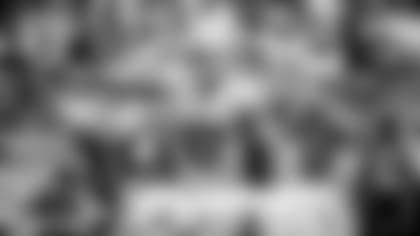 "We couldn't get (Stafford) out of his rhythm," said coach Adam Gase. "We knew that had to be our No. 1 priority coming in.
"We just didn't play well."
All of this and the Dolphins still had a chance late, closing the deficit to eight on **Brock Osweiler's** second touchdown pass of the game with six minutes left. But the defense couldn't put together a stop, allowing the Lions to drive for a game-securing field goal with just under two minutes left.
And so the Dolphins head into a short work week with a 4-3 record, having to swallow their first home loss of the season, now dealing with another injury, this time to wide receiver **Albert Wilson**, and facing a Houston team on the road Thursday night that has now won four straight.
Another crossroads in an up-and-down season where the Dolphins are still trying to figure out exactly who they are.
On this day, the offense did a solid job behind Osweiler, getting those two touchdown passes, one to Stills and one to **Danny Amendola**, and adding a 54-yard scoring run by **Kenyan Drake**. It's encouraging now to see Osweiler put together quality back-to-back games. He didn't the turn the ball over and his accuracy was generally excellent, especially on that scoring pass to Amendola. It is clear he isn't the problem.
"We need to do better," Osweiler said. "We kicked ourselves in the butt with some negative plays and we weren't able to overcome them."
But the main culprit on this day was clearly the defense, a defense that was getting healthy with the return of cornerback **Bobby McCain** and defensive end **Cameron Wake**, but seemed out of synch from the beginning, It wasn't just one area either. It was a little bit of everything. For the first time this season, the defense didn't force a turnover. That says plenty right there.
Roberts catches a 15-yard touchdown pass on the Lions' first touchdown drive, beating rookie linebacker Jerome Baker, and then Johnson later finds a huge hole and races 71 yards in the second quarter to set up a field goal and a 10-0 lead. When you average 7.1 yards every time you run the ball, as the Lions did, when your quarterback, in this case Stafford, hits all but four of his passes, it's got to leave you searching for answers.
"We just didn't play well," said Wake. "Got to move on from this in a hurry."
What other choice do they have? They've got Houston on Thursday and only a few days to get ready. The injuries are mounting. The concerns are evident. But this is a resilient team, evidenced so much in the 3-0 start to the season and then that comeback victory over the Bears last Sunday.
We're going to have to see some of that resiliency again now. This team can't let one loss become two, one poor defensive performance become another. Whatever went wrong against the Lions, and plenty did, needs to be evaluated and resolved over the next few days. As the season wears on, the urgency only increases.
"We couldn't stop them," said Gase, "that's just what it was."
Was is the key word. Past tense. It's over. Can't dwell on it. Thursday in Houston is coming. That's got to be the focus now.