The challenge is formidable, but recently history tells us its attainable.
How do you beat the New England Patriots? It will take the best the Dolphins have, all the good we've seen over the past dozen games packaged neatly into one Sunday afternoon.
Kind of like what the Dolphins did about this time a year ago to the Patriots. And what they've done four of the past five seasons, beating the Patriots at home with a run of top-tier performances that you just don't see very often against Bill Belichick and Tom Brady. You may get them once. You could get them twice. But four times in five seasons? That's almost difficult to comprehend.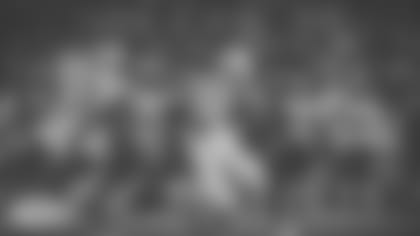 Not quite as difficult, though, as making it five out of six. That's what has to happen this Sunday at Hard Rock Stadium for the Dolphins to bring a late-season push to yet another level. It's one thing beating Buffalo at home. It's quite another doing it against the standard bearer of the AFC East.
But the blueprint is in place. We saw it unfold on a Monday night in December a year ago, the Dolphins winning 27-20, getting the best out of Jay Cutler, an enormous performance out of **Xavien Howard** and some explosive plays out of **Kenyan Drake**.
"One of the better games we've played in all phases," said coach Adam Gase at the time.
Which is exactly what they need to do again Sunday afternoon. There is no denying that this team has issues on both sides of the ball, that injuries have taken a huge toll and that little evidence has surfaced over the past few weeks to justify a feeling of unbridled confidence against an opponent that has won eight of its last nine games.
Then again we've been here before. We have seen the resolve this team plays with against the Patriots. We've seen the efficiency, the intensity, and undoubtedly the results. Even with all those injuries, even after losing six of their last nine games, the Dolphins are sitting here at 6-6 with four games left and that, in itself, is somewhat remarkable 
A loss to the Patriots won't mathematically eliminate them from anything. But let's be realistic here. They need to win this game. With two of the final three on the road, with so many teams in the hunt for a few playoff spots, it is time for this team to show whether it can collectively raise its game to another level, a level we have truthfully yet to see this season and a level absolutely essential to beat a team of this caliber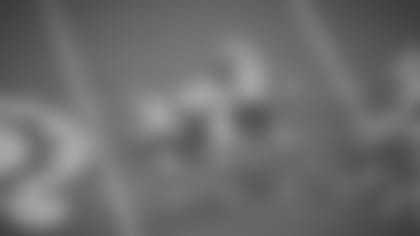 "They're not going to give you cheap flags, cheap penalties, cheap anything, really," said quarterback **Ryan Tannehill**. "So you can't give them any. You have to play clean football and everyone has to do their job."
You can break down this game all sorts of ways. You can look at the statistics and the trends and all the things that must go right for the Dolphins to prevail. The formula isn't really complicated; it's just difficult to pull off. With that in mind, let's focus on five keys that probably will have everything to do with Sunday's outcome.
Get to Tom Brady: This is where it has to start. You let him comfortably stand in the pocket, you let that 41-year-old mind dissect what he sees, and there is no secondary that can stop him. But get him to shuffle his feet, force him into hurrying his throws, maybe even bring him down a few times, and you've got a chance. The pass rush has been a disappointment this season as far too many quarterbacks have had far too much time. That can't happen on Sunday. **Cam Wake** and **Robert Quinn** need to put their signatures on this game. They've got to make Brady feel their presence.
Tannehill Time: A year ago the Dolphins were able to beat the Patriots with Cutler at quarterback. Logic suggests they can certainly do the same with Tannehill, who is back after missing five weeks with a shoulder injury and is coming off a three touchdown performance against the Bills. But just as Cutler played by far his best game of the season in that Monday night win, so too must Tannehill on Sunday. That means complete some tough throws, limit the mistakes, convert some key third downs and, if necessary own the day in the fourth quarter.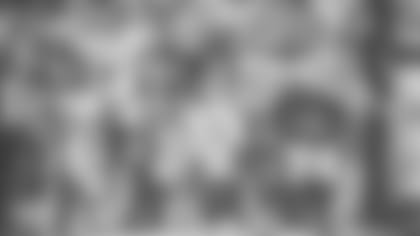 Minkah's Moment: With Xavien Howard unlikely to play due to a knee injury, the Dolphins are losing their best defensive player. "You're not going to replace him," said Gase. "You just have to shuffle things around." That means an even more important role for No. 1 pick **Minkah Fitzpatrick**, who figures to shift to the outside to replace Howard. We've seen a lot of promise this season from Fitzpatrick and his one interception did come against Brady. "Kept the ball," he says. But now we need to see more. We need to see him step up against Josh Gordon, the Patriots' most potent deep threat, and we need to see him come up with the type of game-turning plays that helped define his career at Alabama. It's a hard cruel blow if Howard is lost for an extended period. It's up to Fitzpatrick to help soften that blow.
Adjust and react: It's always a chess match when you play a Belichick coached defense. You know, for instance, he is going to try and take away one facet of your offense. But which one? In-game strategies and adjustments are huge when you play the Patriots. Often you can't wait until halftime. The Dolphins need to come in with two different mindsets: First, they need to be the ones forcing the Patriots to make adjustments. Show them a new wrinkle. Go against your tendencies. Secondly, they need to be flexible enough to offset what the Patriots are trying to do. So much of playing the Patriots is mental. It's almost a game within the game.
Keep it close: The Dolphins have scored first possession touchdowns in two straight games. They need to begin this game with the same type of urgency. You don't want to fall behind a quarterback as resourceful as Brady. You want to get a lead, dictate the pace, allow yourself to be aggressive and then be in position to win it in the fourth quarter. As stated before, the Dolphins need to be at their best and against this team in this situation that means from start to finish.