The past month or so since Brian Flores was hired he and his new coaching staff have spent a lot of time dissecting the roster, evaluating strengths and weaknesses and projecting how each player might fit with the changes they plan to employ.
We've already gotten some indications of the things they've learned such as the announcement on Tuesday that former No. 1 pick **DeVante Parker** has signed a contract extension. But we'll start finding out a whole lot more beginning today.
What should we expect from the Dolphins? What are the priorities? The mindset? The objectives?
Rumors are the norm this time of year. You can't escape them. You just have to wait and see how they play out. All indications, though, are that we're going to see a different philosophy, a different direction. The days of a quick fix remedy, of the Dolphins going all in with one or two big money signings are apparently a thing of the past. I say good riddance.
Fiscal sanity and a long-term vision have taken hold in every corner of this organization. It doesn't mean the Dolphins won't be active in free agency, it just means what they are now primarily looking for are young players in their prime, players with a large upside and players they can envision growing with this team beyond the upcoming season.
A new day — a better day — has dawned and what we will see over the next several days and weeks, I believe, are clear indications of the thinking now in place.
There will certainly be some brutally tough decisions. There are salary cap issues that must continue to be addressed. There are players in the fourth quarter of their careers whose days with this team might be numbered. There are some veterans who just aren't worth the enormous salary numbers teams are now paying. There are young players whose contracts, though palatable now, will get far more costly over the next few years.
And then there is a player like Parker, a 26-year-old wide receiver who has an enormous upside, but has been slowed by injuries for much of his first four seasons. It is apparent this staff sees untapped potential here, certainly enough to justify bringing him back. As for Parker, it could serve as a re-start of sorts for his career. Low risk. High reward. Makes plenty of sense.
Through all of this, though, it is the big picture not the individual parts that must take precedent. It is the idea of solidifying a foundation and implementing a clear strategy that emphasizes sustained success instead of an occasional 10-6 record.
This is the mission beginning today. This is the core of those difficult decisions.
The structure is now in place to do it the right way with one voice in General Manager Chris Grier running the football operation and with a head coach in Flores who stands at Grier's side, embracing the same vision and building an important trust in one another.
Needs? The Dolphins have a long shopping list. You can even argue that, with the exception of tight end after the recent signing of **Dwayne Allen**, there isn't one area of this team that is set moving forward. But the exact needs will only come into better focus once more of the salary cap related moves begins, and I expect that could happen as early as today.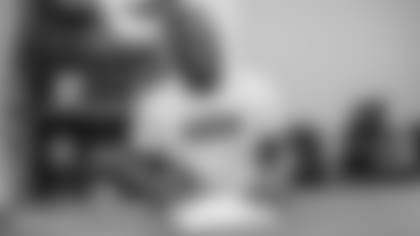 The bottom line is this: If you are expecting the Dolphins to be one of the league's most active players in free agency, especially over the first few weeks when the big names usually come off the board, you're probably going to be disappointed.
But if you look at things through a different lens, if avoiding past mistakes are paramount, then you need to step on board with Grier and Flores, whose decisions over the next several months will come down to one simple question.
What's best for the long-term success of this franchise?