It had to be viewed as a gamble, drafting a rookie placekicker who missed 10 field goals in college at New Mexico and who generally wasn't considered among the elite at his position. But special teams coordinator Darren Rizzi saw in **Jason Sanders** so much of what he was looking for: an inner strength, a high level of maturity, a strong family background and a confidence that seemed to shout "bring it on" this stage isn't too big.
How smart is Rizzi looking right now?
All Sanders has done through eight games is knock down 10 of his 11 field goal attempts including a game-winner on the final play of overtime to beat the Bears.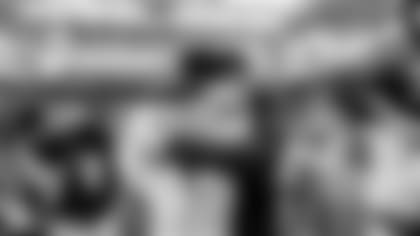 "I'm hoping to play a long time in this league, but I probably will never face a situation like that one again," he says. "I mean the last play of overtime? How many kickers ever see a situation like that?"
And just as expected, just as Rizzi had felt deep down during his coast-to-coast journey evaluating each of the country's top college kickers, Sanders wasn't overwhelmed by the moment. He simply went out and knocked it dead center, one of those kicks never in doubt.
"Just saw something special in this kid," is how Rizzi explains it.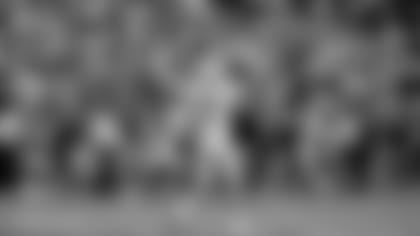 So let's take a closer look, let's spend a few minutes with Jason Sanders, lets see what he's about, what makes him unique and how the path he has traveled has helped define who he is, in the following 10 questions.
1) What was the feeling like making that game-winning kick against the Bears?
JS: You can dream how it feels or how it's going to be, but it's never that way. There was just so much excitement running through my body it was incredible.
2) How many times have you watched that kick and how many times will you watch it in your life?
JS: I watched it a lot of times that night and a couple of times the day after and I guess I'll turn to it again during my life. It was just a great moment. The camera angles caught everything perfectly. It was a special moment for me. I was getting text message from family, friends, former high school teammates so many people.
3) How do you deal with the pressure that comes with your job?
JS: It's what I do. You're a kicker in the NFL. You're going to have pressure situations. Some situations are just rare, like I'll probably never again in my career face a game winner on the last play of overtime. You just have to accept the pressure and do your job.
4) You're halfway through your rookie year. How are things going?
JS: I couldn't have asked for a much better start. I've been pretty consistent. I've been put in different situations. Look at the first game we played, the longest game in NFL history. I had to stay sharp and focused for hours and hours. That was a test. That was something that you just never expect.
5) So the Dolphins selected you in the seventh round. What if you weren't drafted? Was there a Plan B for your life?
JS: That's the problem. There was no Plan B. This is what I focused on for so long. I'm sure I would have figured something out. Maybe I would have gone into law enforcement. I have two brothers in the military so maybe I would have considered that. Why have a Plan B when you're not expecting Plan A to fail.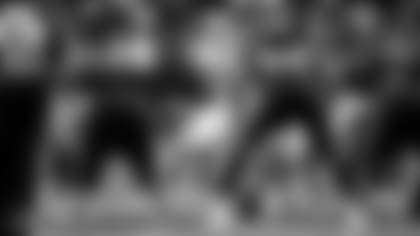 6) What do you like to do away from football?
JS: I like bass fishing. I haven't explored it here yet, but I know there are some good spots. In college at New Mexico, I fished in ponds on golf courses. They stock those ponds with plenty of fish. I also like music. But my main passion is kicking field goals.
7) Speaking of playing college in New Mexico, you hit 25 of 35 field goals there, not exactly an outstanding percentage. But you still got drafted?
JS: So many different factors go into kicking. The snap, the hold, the wind, so many things. We just weren't on the same page enough. But a lot of the missed kicks were on me. A lot of people like to point fingers, but I don't do that. You have to learn from it. As for why I got drafted, I believe Coach Rizzi saw the potential I had and liked who I was as a person. He liked my background. He believed in me.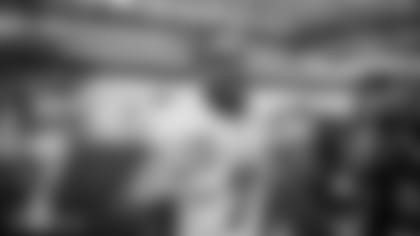 8) OK, some quick hits: Favorite TV show? Favorite Movie? Favorite fast food?
JS: TV show is The Office. Movie is Caddy Shack and my favorite fast food is a burger from In & Out, either a double-double or a standard cheeseburger.
9) You see kickers stay around the NFL for years, play well into their 30s. Is that your long-term vision?
JS: I would love that to be me. But it's a one-season type of thing. I've only played part of my rookie season. I still have a lot of games to play and a lot to prove. You're going to miss some kicks and it's important how you respond. But yeah I'd love this to be long-term. Just think how many people in the world would love to be doing exactly what I'm doing.
10) Finally, how much will that last-second kick against the Bears help you the next time you try one?
JS: It's a great memory to have. But that was just one kick and one game. Every week is a different challenge. Yes, I made that kick and it was great. But in this league it's all about what you do this week, not last week.