You look at the game-tilting plays he makes, the top-tier receivers he covers and the manner in which he approaches his job, and it's difficult to believe that **Xavien Howard** is just in his third NFL season.
"He's still so young," said wide receiver **Albert Wilson**. "He's just been getting by on raw talent for the past few years. It's going to be scary what it looks like when he really understands the game."
Scary because he looks awfully good right now.
Yes, maybe even someday franchise best good.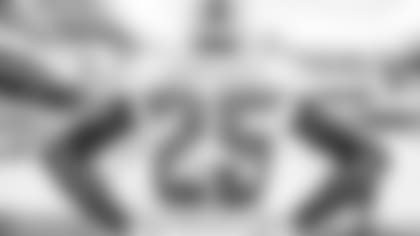 Indeed, if Howard can continue on the path he is carving for himself, he has a real chance to go down as among the most accomplished cornerbacks to wear a Dolphins uniform. I know that's powerful stuff. I know it's early for such accolades. I know he struggled some against the Patriots, though who didn't?
But this is a highly unique player, exceptionally talented and, as we have already seen during the early weeks of the season, so proficient at making the biggest of plays at the most important of times.
"There's really nothing he doesn't do well," said fellow defensive back **Minkah Fitzpatrick**. "He's everything you are looking for in an elite cornerback."
Check out the resume he is already putting together. Check out the 10 games beginning with the 12th game of the 2017 season and leading up to last Sunday in New England. Has a Dolphins' cornerback ever had a more impressive stretch? In those 10 games, according to ProFootballFocus.com, Howard allowed an incredibly low 13 receptions on 43 targets. Most impressive is that he intercepted seven passes and did not give up a touchdown pass. 
The last of those seven interceptions came against the Raiders with the game on the line, a back of the end zone beauty that showed so many of Howard's athletic skills. His hands. His footwork. His concentration. All on display.
Wilson remembers watching that play and thinking of his former Kansas City teammate Marcus Peters, considered one of the best in the game.
"But as good as Peters is, Xavien attacks the ball better than anyone I've ever played with," Wilson said. "Every ball in his mind is a 50-50 ball. Every ball he has a chance to catch."
Or as Howard puts it, "the ball goes up and I turn into a receiver."
A quick history lesson: Only three cornerbacks in the history of this franchise have made it to the Pro Bowl, a low number for a team that is now in its 53rd season of doing business.
Sam Madison from 1999-2002, (arguably the best cornerback in team history).
Patrick Surtain from 2002-04 (very close to Madison as the best).
Brent Grimes from 2013-15.
That's three. In the not too distant future, maybe even this January, I expect Howard to make it four. Wouldn't be surprised if his appearance became almost an annual occurrence.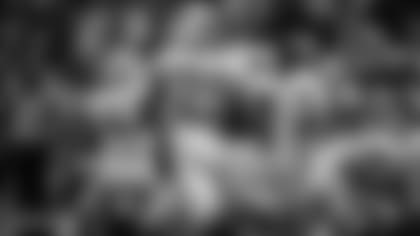 But that's the furthest thing from his mind these days, and rightfully so. Howard is focused on this defense and this season, focused on continuing to make impactful plays and certainly focused on continuing his rapid ascent as a top-tier cornerback. He was a second-round pick out of Baylor in 2015 and some injuries slowed his progress early on. Even then, though, we saw signs of a skill set and a level of confidence that is so important for a player often alone on the outside.
"When this defense needs to make a big play," he says. "I want to be the one to make it. That's the mindset I take into every game."
His career? "I've got so much I want to do."
**Ryan Tannehill** goes up against Howard every day on the practice field. He knows how difficult it is completing passes against him and certainly understands what opposing quarterbacks are going through.
"I'm not into ranking guys, but he's certainly playing at a high level," Tannehill said. "He is long, judges the ball extremely well and has great hands."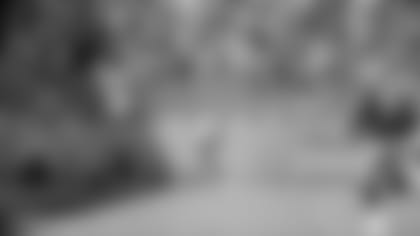 With those types of skills, it's not surprising that Howard finds himself on the right end of so many interceptions. It is those moments he covets most. In fact, he keeps the ball from every interception. Labels them by quarterback. Displays them at his home. Preseason. Regular season. Doesn't matter. If he gets a pick, he wants a keepsake. Too bad, he says, he didn't start at Baylor where he had 10 interceptions.
"One in particular I wish I had saved," he says. "I got one on Patrick Mahomes. He's lighting it up now with the Chiefs. That one was special. All of them really are special."
At this rate, certainly the way he's playing this season, he might soon need another room for all those footballs.