As hard as it is, after spending much of this week immersed in Post-Patriots euphoria, it is time to move on. So put the video away of that dramatic, unforgettable, bordering on unbelievable, last play touchdown, at least until the offseason, and try your best to turn the page. That's exactly what the Dolphins need to do as well.
In case you haven't noticed, they are playing a pretty good team Sunday in Minneapolis. A team fighting for a playoff spot as well. A team with a top-tier defense, a big money quarterback, a talented young running back and perhaps the best pair of starting wide receivers in the league.
It's not going to take a miracle to win this game, but it will take the best road performance of a season that has produced only one victory away from Hard Rock Stadium. We've learned a lot about this team through the first 13 games. Now we're about to learn something else, whether it can use that pulsating finish against the Patriots as a springboard and whether it can avoid the pitfall of letting that victory linger.
I mean how often do you face the challenge of moving on from a miracle? Especially one week later? But that's the situation the Dolphins now find themselves in. As much as that victory over the Patriots saved their season, it didn't make their season. Only a victory Sunday against the Vikings coupled with wins over Jacksonville and Buffalo can do that.
I know the memory of that victory will always remain etched in the minds of the players and coaches, as it should. But they need to find an internal file and place it there, certainly to call upon many times in the future. But not now. Not this week. Not this month. The urgency of the moment insists upon all thoughts centered on the Vikings and how to piece together an eighth victory in 14 games.
"It was a pretty big high after that game," said quarterback **Ryan Tannehill**. "But at the end of the day we still have a lot of work to do. I still see so much out there we want to accomplish."
That doesn't mean they can't feed off the confidence generated by that last-second miracle. But one week in this league guarantees nothing for the next. The Vikings are sitting at 6-6-1 and they too realize there is no margin for error in their season and that a loss at home to the Dolphins could prove devastating to their playoff hopes.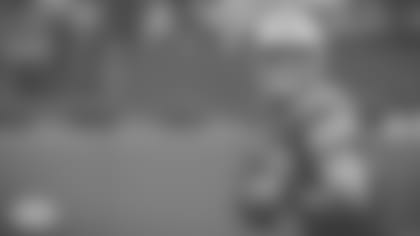 Having said all of this, we did see enough positives against the Patriots, even before that game-winning play, that justifies a large helping of optimism heading into Sunday.
We saw Tannehill playing at his absolute best; we saw a running game that got big plays from three different players; we saw a defense far more proficient at stopping the run and we saw the Dolphins, on both sides of the ball, step up big in the fourth quarter when it mattered most.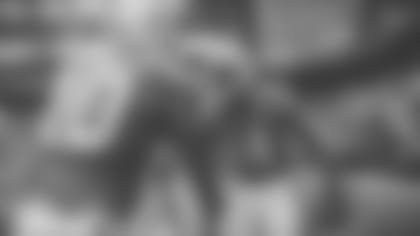 That same formula will do just fine on Sunday. The Vikings are a dangerous team for many reasons. It doesn't help any that they struggled Monday night in Seattle just as it doesn't help that afterward they fired their offensive coordinator John DeFilippo. This will be a highly motivated Vikings team fueled by one of the best home field advantages in the league and determined to prove that Monday night was an aberration. Whatever they bring, the Dolphins need to match it.
"(The players) understand what we're playing for," said Adam Gase.
Keys to the game? There are plenty. These five seem to stand out most:
More of the same from Tannehill: In his three games back from a shoulder injury, Tannehill has eight touchdown passes and only one interception and you can argue he has been playing at a career-best level. It is imperative this continues against the Vikings, that Tannehill leads this offense with big plays, third down conversions and smart decisions. The Vikings have an excellent defense. They can make you look bad in a hurry. Tannehill needs to take what he's been doing at home and bring it on the road.
Another first possession score: The Dolphins have scored first possession touchdowns in three straight games. Can they make it a fourth? Would be exactly what they need to take the crowd out of the game and set the type of tone they are most comfortable with. No, an early 7-0 lead guarantees nothing. But you don't want to fall behind on the road, certainly against a team of this caliber.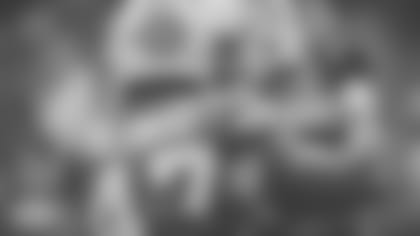 Contain Stefon Diggs and Adam Thielen: I don't think there is another team in this league that has two such productive receivers, and the numbers clearly bear this out. Diggs and Thielen have already combined for a somewhat remarkable 191 catches for 2,151 yards and 15 TDs. **Xavien Howard** (knee) still hasn't practiced, but whoever is out there needs to be well aware of these two playmakers with the knowledge that if you hold them to mere pedestrian numbers, you've got a good chance to win the game.
Locate and neutralize Daniel Hunter: Who's Daniel Hunter, you might ask. Well, he's a fourth year defensive end out of LSU who just happens to be averaging slightly below a sack a game, his 12 ½ sacks on the season among the league-leaders. I would imagine he'll be seeing quite a bit of left tackle **Laremy Tunsil** so that's a match up you probably want to focus on. Tannehill was sacked four times against the Patriots. Containing Hunter will pose one of the more difficult challenges of the season for this offensive line.
Fourth quarter magic: The last two games have come down to the final play, an incompletion by the Bills and that magical touchdown against the Patriots. While I wouldn't advise making a habit of this, certainly for the faint of heart, this game figures to come down to who can own the fourth quarter. The Dolphins, plain and simple, have to be that team.