As it turned out, it didn't matter what else happened around the league. The Dolphins simply couldn't do their part.
Instead of making things interesting, or perhaps even extending their playoff hopes until the final Sunday of the season, the Dolphins got an early touchdown and little else in a 17-7 defeat to the Jacksonville Jaguars.
And so the reality hits hard. No playoff game. No winning record. Just a whole lot of disappointment wrapped into one afternoon.
No, it wouldn't have made a difference anyway because all the other teams the Dolphins needed to lose actually won so even a victory over the Jaguars wouldn't have extended their season anyway. Still, they wanted to finish at home with a better performance than this one and what they got instead was an offense that had trouble sustaining much of anything against a very physical Jaguars defense.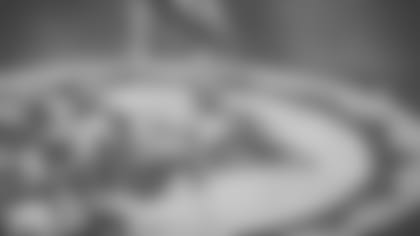 "They dominated us up front," said coach Adam Gase. "We just didn't do a good job. We need some explosive plays to be effective and we just didn't get that."
It was in truth a continuation of what we have seen in most of the losses this season. The offense struggling, especially on third downs. The defense doing some good things, but just not enough. That's the thing about this team. It almost always seems to be multiple things when they lose, rarely just one play or one moment.
Make a list and start checking it twice. There are plenty of issues for this team to address.
"We know we have to get a lot better," said Gase.
After playing well at home for much of this season, after that dramatic final play victory—The Miami Miracle—to beat the Patriots in their most recent home game, this time it was the Dolphins getting outscored 10-0 in the final quarter, the clincher a 33-yard interception return off a **Ryan Tannehill** pass with over nine minutes left.
"I've got to be smarter there and throw away the ball," said Tannehill of the interception by linebacker Telvin Smith Sr.
You look at the numbers and they once again tell the story. The offense produced just 183 yards, totaled 11 first downs and could convert only 2 of 9 third downs. It was a concoction of too many penalties and not enough big plays. It was a running game that could muster just 62 yards in its first game without **Frank Gore** and a passing game that never really got going after a promising opening drive.
It wasn't as if the Jaguars were much better, scoring only one offensive touchdown themselves, but they did manage 126 yards on the ground and converted six of their 13 third downs. The difference in this game was that one huge play by the Jacksonville defense and having it hold up. Other than that, there really wasn't much that separated these two teams.
"We play lights out one week and drop the ball the next week," said defensive end **Cam Wake** who had a sack in the game, giving him 5 ½ for the season and 97 ½ for this career. "It's not a can't. It's a didn't."
The Dolphins had a chance to take control early on, but how many times this season have they scored a touchdown only for the defense to give up a touchdown on its next possession? You take a 7-0 lead you want to build on it. You don't want to turn around and see a 7-7 tie, as was the case on Sunday.
For the fourth time in five games, the Dolphins scored a touchdown on their opening possession, this time going 78 yards on eight plays. It was an impressive early statement, Tannehill looking so sharp, converting a third-and-six play with a perfect 20-yard touch pass to **Danny Amendola** and then getting the score on a little shovel pass to **Brandon Bolden** from three yards out.
But the enjoyment didn't last long, the Jaguars driving 75 yards on 13 plays to quickly tie the score at 7 on a 1-yard run by Leonard Fournette. Who could have imagined then that those would be the game's only two offensive touchdowns?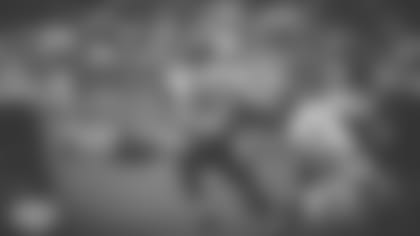 Sure, the Dolphins had their chances. Their only turnover in the game came midway through the second quarter when the ball slipped out of the hands of Jaguars' quarterback Cody Kessler and was recovered by defensive end **Andre Branch** at the Jacksonville 33. But the offense stalled and **Jason Sanders** missed only his second field goal attempt of the season, a 47-yarder that drifted wide ride.
It was that kind of day; it's been that kind of season. You take a lead or get a turnover and you can't build on it.
That's how you find yourselves at 7-8 with one game left. "I learned a long time ago," said Wake, "you are what your record says you are."
And what the Dolphins are right now are a team out of the playoffs and trying to grasp all the reasons why. They've got one more game next Sunday against the Buffalo Bills in upstate New York, hoping to finish with a 5-1 record in the AFC East, which would be the team's fewest number of divisional losses since 1990.
A nice accomplishment, but in truth little consolation when you take the big picture into account.