There are all sorts of important reasons for a 4-2 start.
The depth on this team deserves to be at or near the top of that list.
Think about how many players have already missed significant time. Think how this team has adjusted. On the offensive line. On the defensive line. At tight end. At quarterback. Even on special teams.
It's hard to have quality depth in this league with the salary cap looming large over every team. You have to be smart. You have to be prepared. To some degree, you have to be lucky. The Dolphins have been all three.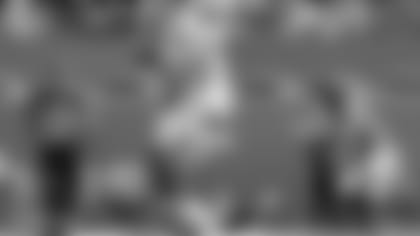 How else can you explain, for instance, two players that joined the team since the season began—tight end **Nick O'Leary** and center **Travis Swanson**—playing such a prominent role in the victory over the Bears? Or defensive end **Jonathan Woodward** coming off the practice squad and getting the first sack of his career?
All across this roster, there are stories like those. Feel good stories. Team-defining stories.
"A lot guys are stepping up," said coach Adam Gase.
Let's take a closer look at six prime examples and you'll quickly see how important a role depth has played in the overall success of this Dolphins' team.
Quarterback **Brock Osweiler** in for **Ryan Tannehill**: We really weren't sure what we had in Osweiler before last Sunday against the Bears. But now we have a much better idea. Now we have a clear sample size of what Osweiler can do, how he can generate big plays and how smoothly he can run this offense in Tannehill's absence. Who knows how much time Tannehill will miss. But with Osweiler, there is now a feeling of confidence that the Dolphins have quality depth at their most important position. Give them credit for first signing him, someone who was so familiar with Adam Gase and his system, and then getting him ready to perform like that on such short notice. I fully expect a similar performance Sunday against the Lions.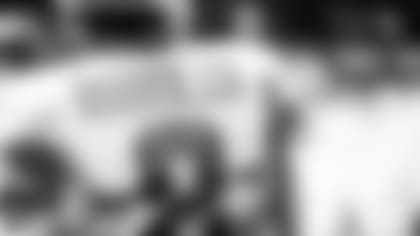 Guard **Ted Larsen** in for **Josh Sitton**: This was a case of coming into the season with quality depth already there. Larsen started much of last season. Has built a resume of solid play. When Sitton went down it was a big loss. He was signed to give this line an added physical presence, a smart, productive veteran already with a Super Bowl ring from his days in Green Bay. But the Dolphins haven't missed much with Larsen in the lineup. It was a luxury having him on the roster when the season began. Now it's a necessity.
Center Travis Swanson in for Daniel Kilgore: I truthfully had my doubts whether the offensive line could be effective after Kilgore went down with a season-ending injury following the injury to Sitton. Kilgore called signals. He was a leader. He was playing so well. The Dolphins signed Swanson on Sept. 11th just in case. Well, just in case happened. Swanson, a fifth-year veteran, has fit in nicely and, like the rest of the line, played his best game of the season against the Bears. Not much was made of it when Swanson signed. Now, with the loss of Kilgore, it's a big deal.
Tight end **Nick O'Leary** in for **A.J. Derby**: The Dolphins were loaded at tight end when training camp began. Might have been one of the deepest areas of the team. But then **MarQueis Gray** goes down with a season-ending injury and his starting replacement Derby also gets injured. Where do the Dolphins turn for the dual threat blocker and receiver? Enter O'Leary, who was signed to the practice squad on Sept. 20th, elevated to the active roster on Oct. 5th and has started the past two games. You think his blocking had anything to do with the Dolphins shutting down All-Pro defender Kahlil Mack? You bet it did. You think his receiving was a factor? O'Leary gave the Dolphins an early lead with a 5-yard touchdown catch. Rookie **Mike Gesicki** is almost ready to take on that dual role. But he's not quite there yet, and O'Leary is. Another prudent move that has already paid off handsomely.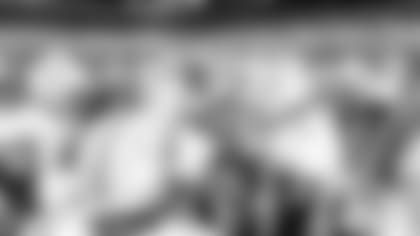 Defensive ends Jonathan Woodard and **Cameron Malveaux** in for **Cam Wake** and now **Charles Harris**: Just like at tight end, the defensive line was loaded when the season began with nine players rotating in and out. But that's no longer the case, several injuries having depleted this line to the point where Woodard and Malveaux played significant minutes against the Bears, Woodard before suffering a concussion. They were part of the rotation with Wake injured. These are two players who were waived on the final cuts of the summer, then signed to the practice squad and eventually elevated to the active roster. Who knew the Dolphins would have to turn to Woodard and Malveaux when that nine-man rotation looked so set? But they were needed and, so far, have come through.
Special teams standout **Brandon Bolden** in for **Mike Hull**: It didn't get much attention when Hull went down with an injury in training camp. It probably should have. Hull was a back-up linebacker who, more importantly, was a core special teams player. He was almost invaluable. Always near the top of the list in special teams tackles. His loss created a hole in the special teams and the Dolphins quickly went out and filled it with Bolden, a former special teams ace with the Patriots. Bolden has been just as advertised and once again this was a case of being fortunate that Bolden was available and smart enough to aggressively pursue him.
There are more examples. We're only six games into the season and already the depth and resourcefulness of this team has been severely tested. And there is no better proof than a 4-2 record that they were well prepared for those tests.