It is the one area of this football team that has played well every week, often from different players, sometimes even deciding games. Indeed if there has been anything special about the Miami Dolphins through 10 games, it is their special teams.
We're not talking about one facet. We're taking about every facet. This is all the creation of Darren Rizzi, who deserves by now to be recognized as one of the best and most innovative special teams coaches in the league.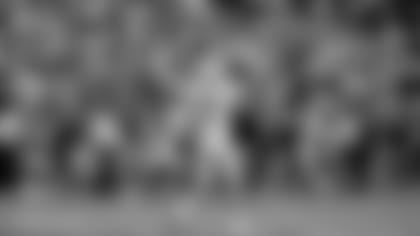 There is a reason Rizzi has survived so many coaching changes here, a reason he has been an integral part of the organization for the past 10 seasons. The man flat out knows how to coach special teams, how to identify the right players and implement the right strategies.
This season may just be his greatest work.
The offense is struggling to score. The defense is struggling to sustain. Still, the Dolphins are right in the thick of things at 5-5. Think special teams are a factor in that? You bet they are, perhaps even the most significant factor.
"We come into each game wanting to make a difference," said **Walt Aikens** who has now been a core special teams player for five seasons. "We take a lot of pride in that."
It certainly shows. I wonder how many teams have already returned a kickoff and a punt for a touchdown, blocked a punt and successfully faked a punt? The Dolphins can check every box. I wonder how many teams have a placekicker and punter who are performing at the level of **Jason Sanders** and **Matt Haack**? Or how many teams have an Aikens or a **Brandon Bolden** or a **Mike Hull**, each contributing on every special teams and each taking so much pride in what they do.
"It's probably the one area that we've stayed healthy, where our core guys are healthy and playing" said coach Adam Gase.
It certainly warrants a closer look:
Placekicker: It's safe to say there hasn't been a more impactful rookie kicker in the NFL this season than Jason Sanders. The numbers speak loudest: Sanders has made all but one of his 16 field goal attempts, including a game-winner on the final play of overtime to beat Chicago. Look around the league. Check out how many placekickers are struggling. Then you'll realize how fortunate the Dolphins are.
Punter: The same goes for Matt Haack, another Rizzi find like Sanders. Hack is almost machine like in his ability to land punts inside the 20-yard line. He's already done it 26 times this season including seven times in the second meeting against the Jets, earning him AFC special teams honors. In only his second season, Haack is already one of the league's best.
Kick returns: **Jakeem Grant** has gone long distance twice this season, a 102-yard kickoff return against Tennessee and a 71-yard punt return against the Bengals. But now he is out for the season, a fate shared by far too many of his teammates. There is no denying Grant is special and you need to be special to do what he does. The challenge now is to see what Rizzi can come up with. Will it be **Kenyan Drake**? **Senorise Perry**? Maybe promising rookie **Kalen Ballage**? You know with Rizzi he's got every possibility carefully broken down. Nonetheless, it is a huge void to fill with only six games remaining.
Kick coverage: There was one blip on the radar, a 94-yard kickoff return given up against Tennessee in the season opener. Other than that, there have no close calls, just a lot of sure tackles and frustrated returners. Part of the credit here belongs to Sanders who often deposits his kickoffs in the land of no returns and Haack, whose booming spirals have already resulted in 17 fair catches. But even when the kicks are returned there usually isn't much space to move.
The core corps: Got to include this in the breakdown. You're a back up linebacker. How do make the team? A back up running back? A back up safety? How do you get noticed? How do you get playing time? "You devote to your football life to special teams," said Brandon Bolden, who has done just that with his. But so has Mike Hull. And Aikens. Perry. And the list keeps growing. They all contribute on every special teams unit. Not with a yawn but a passion. Bolden blocked a punt against Green Bay. A rare and well-deserved moment in the spotlight for one of the core guys who mean so much to this team. Who will step up next? That's part of the intrigue of group Rizzi had put together.