It's time we got to know punter **Matt Haack** a little bit better. I mean doesn't he deserve a closer look after what he has done so far this season, the uncanny accuracy inside the 20 yard line, how he has been as consistently good as any player on this team and undoubtedly as reliable.
All of this from a player who was a receiver growing up, who didn't even try to punt until late in his high school career and who actually didn't even know the right way to punt until college. In fact, if not for a go-for-it moment his senior year of high school when Haack decided to take a chance at a national punting camp, he certainly wouldn't be where he is today.
One of the feel good stories of the Miami Dolphins.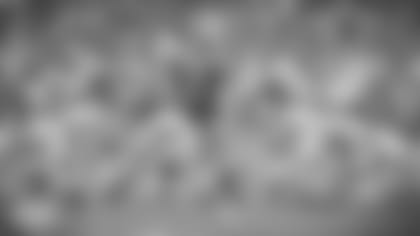 So let's delve a little further. Let's take a look at the path he has traveled, the odds he has overcome and how exactly Matt Haack out of Des Moines, Iowa has become one of the top-tier punters in this league. The following 10 questions certainly filled in a lot of the blanks.
1) Talk about your football journey and the things you had to overcome to get where you are today?
MH: My journey has been crazy. I was actually never even a punter growing up. I played wide receiver in high school. I ended up going to a punting camp and came away with top honors. The person who ran the camp works with a lot of colleges and I went on a week trip with him visiting schools. Arizona State was one of those schools and they offered me a scholarship. I never expected that. I literally had to learn to punt on the go. I went through three or four special teams coaches in college. Now I'm here. What a journey. All we did in high school was roll out punts. I never just stood back there and punted. I had to teach myself.
2) So growing up in Des Moines Iowa, we could find Matt Haack doing what each afternoon following school?
MH: I was at some sort of practice. Football practice. Basketball. Weightlifting. I was always busy with sports. Sometimes I'd go to the movies with friends, but it was mostly outdoors. As I look back, it seems like I was never in my house.
3) You write, bat and throw with our right hand, but kick with your left foot. How do you make sense of that?
MH: It goes back to my childhood. I grew up doing everything with my right hand and right foot. But I was on this kid's soccer team and my dad was the coach. Nobody on the team could kick with his left foot so my dad devoted so much time to teaching me to use my left foot. The more I did it the more comfortable I was. It gradually grew into my strongest foot. I became a lefty.
4) You are now considered one of the top punters in the league. Are you surprising even yourself?
MH: I have high expectations for myself. You are here for a reason. My coaches and my teammates believe in me. If I didn't believe in myself, I'd be doing a disservice to them. This is a dream come true for me. I'm truly blessed.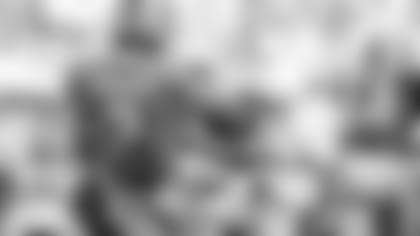 5) You are facing a punt returner in the open field. It's just you standing between him and a touchdown. What lengths will you go to bring him down?
MH: I will do anything possible. Even if it costs the team a 15-yard penalty, you've got to bring the guy down. I remember in college we were playing Southern Cal and I was in a one-on-one situation like that with Adoree' Jackson who was drafted by the Titans. I couldn't let him go all the way. I ended up face-masking him, which slowed him down enough for the other guys to corral him. You do whatever it takes.
6) You have shown an uncanny ability to knock punts inside the 20-yard line. At last count you've done it 31 times. How does that happen? What makes you so good at it?
MH: It's hard to explain. I think it's more of a mindset that anything else. I know my technique and I understand the approach. But you also have to give a lot of credit to the coverage guys. A lot of times the ball is bouncing around and they make a great play. I guess you could say it's a combination of a lot of things going right.
7) How about your leg strength? You needed a big kick from the end zone against Indy and you nailed one 62 yards. If the wind is just right and the conditions are ideal, how far can you hit a punt?
MH: I've hit one 75 yards in a game once and the bounce was only about five yards. I'd like to see if I could better that someday.
8) Tell us some things about your off the field interests and hobbies.
MH: I live with my girlfriend down here and we just got a dog, a mini golden doodle we call Jax after the main character in the television show Sons of Anarchy. I love country music and I like to hit a golf ball once in a while. Growing up in Iowa, my dad used to take me to the gun or bow and arrow range and I enjoyed that. But down here I just try to take advantage of the nice weather as much as I can.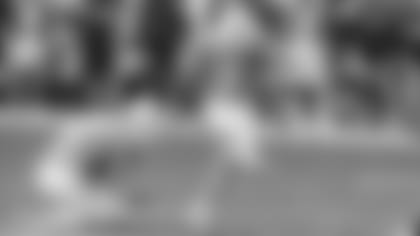 9) OK, time for some quick hits: Favorite TV show, favorite movie and favorite food?
MH: I love watching TV, especially Netflix. Can't name just one show. I mentioned Sons of Anarchy. I also like Prison Break, Dexter and Breaking Bad. As for movies, I'd have to say *61, about the Yankees. My favorite food is easy. I love a good filet mignon. Can't get enough of that.
10) And finally, you look at the locker next to you and you see**Jason Sanders**, a rookie placekicker. He's 23. You're 24. How nice would it be to spend the next 10 years or so as teammates?
MH: That would definitely be the best-case scenario. You see scripts like that in the movies or maybe read about in books. But it would be special if we could be here together a long time. We have a great comfort zone together. Yeah, that would be great.