This screams of a team with a long-term plan and a team willing to go great lengths to keep a young nucleus in tact.
However, it's the future that is most enticing when it comes to Xavien Howard. If he has been this good so far, what happens when he really feels comfortable, when he can utilize the lessons of experience to reach even higher levels?
That's the scary good part of this story. The Dolphins are securing their future in the present. They have been so fiscally smart during the first few months of free agency, parting ways with some oversized contracts and bringing in players on mostly short-term sensibly priced deals.
This no doubt put them in position to afford Howard. A wise decision every way you look at it. I don't expect it to stop here. I expect over the next few seasons for the Dolphins to identify the long-term answers on this roster and make sure they stay long-term. Spending big money is part of this business. Who you spend it on separates the successful teams from the others.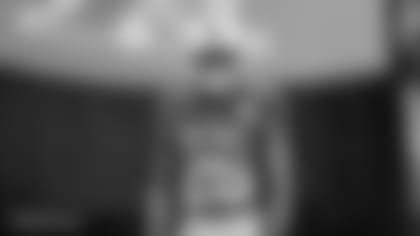 The Dolphins sent a clear message spending it on Howard. A message about commitment and loyalty. A message about a franchise that wants to get better in a hurry and has a clear vision of how to achieve that.
I mean Xavien Howard checks every possible box you are looking for. His talent has been on display for three seasons now and we've seen enough big plays, enough game-turning interceptions and enough lock down coverage on some of the league's best receivers to know this is not some short term solution. This is a player that, if good health allows, will be among the game's elite for a long time. We now know for sure that those peak years, the remainders of his 20's, will be with the Dolphins.
Did I mention he is still just 25 years old? Did I mention he is smart, a solid locker room presence and a good, kind decent person who grew up in one of the toughest neighborhoods in Houston and still persevered? Yep, checks every box.
The highlight reel for Xavien Howard is indeed filling up in a hurry. We may need many more reels before he's through. Who knows what comes next. Who knows what the future holds. But at least now there is great comfort in knowing that the future we're talking about will be with the Dolphins.