Dolphins General Manager Chris Grier **spent about a half hour talking to the media Wednesday afternoon** and, as you might imagine, there were no valuable secrets divulged. After all, the last thing Grier wants to do at this late date is to give away his true intentions. If there is a steal to be had, for instance, you never want anyone to see it coming.
This isn't to say Grier wasn't forthcoming because he was. He simply couldn't talk in specifics and who can blame him? At this point, with a matter of days before next Thursday's first round, it's nearly impossible to try and predict what the Dolphins might do because there are so many different variables to consider including an intriguing list of scenarios that could unfold at the last possible moment.
"The plan is pretty sound," Grier said, "but it's etched in pencil."
Say this for Grier: He appears to be very flexible. Trade up? Trade down? Stay put? You can make an argument for any of the three depending on who's available and who's not.
"We're wide open to anything," Grier said. "Last year we didn't expect Minkah (Fitzpatrick) there at No. 11."
Looking for a tease? "We've got a list of a handful of guys you take no matter what," Grier said.
Efforts by this columnist to procure that list proved unsuccessful. You want to try?
What you probably want to know most, though, is whether the Dolphins are going to take a quarterback. Grier would certainly like to, and we should probably expect him to, but as he reminded us on Wednesday, "We're not going to reach for one."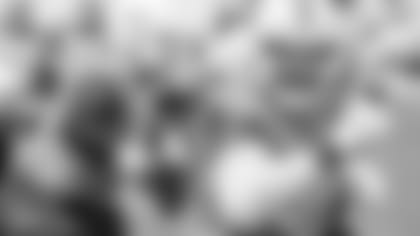 The bottom line goal for Grier and his staff in this draft, and really every draft, is to find three starters and three contributors. With only seven picks at this precise moment — and that could change — he doesn't have much room for error.
Pressure? "For me the pressure is self-imposed," Grier said. "I want every draft to be great."
The importance of this one, though, can't be overstated.
The Dolphins continued Wednesday with Day 2 of a three-day voluntary minicamp and once again it was about fundamentals and technique. As I said in my column yesterday, these three days are more about establishing a mindset, understanding expectations and gauging the physical condition of the players.
The complicated stuff comes later. There are 67 players on the current roster, 23 under the allowed training number of 90. Most of the remaining players figure to come from draft choices and undrafted rookies. What these three days also do is give the new coaching staff a clearer picture of what they have and don't have.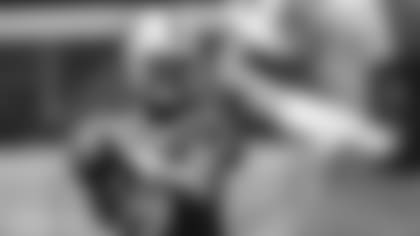 For instance, there are only nine offensive linemen on the current roster and you know that's going to change over the next couple of weeks. The same at running back where there are three on the roster right now.
Meanwhile, one of the important sidebars over the next few months is the condition of wide receivers **Albert Wilson** and **Jakeem Grant**. Both are recovering from significant injuries suffered during the 2018 season. Both are progressing well and the anticipation is that they will be ready at or near the start of training camp. 
When you list the most potent playmakers on this team, you've got to include Wilson and Grant in the top three or four. They offer real hope as downfield threats for quarterback **Ryan Fitzpatrick** who, incidentally, absolutely loves downfield threats.